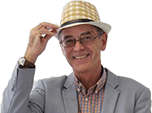 Nissan Jukes start to roll off the line in Sunderland

Today marks the production launch of the new Nissan JUKE, with the first cars rolling off the line at Sunderland.
The car has already managed to notch-up 22,500 pre-orders from across Europe since the order books opened in June and the factory expects to produce up to 100,000 JUKEs a year. It will make it the plant's second highest volume model behind the highly successful Qashqai.
Note and Qashqai +2 complete Sunderland Plant's current model line-up, while the Nissan LEAF zero-emission electric car is confirmed for production from early 2013.
JUKE represents £57 million of investment in the Sunderland facility. Its arrival safeguards 1,100 jobs directly at the plant and an estimated 2,000 additional posts across Nissan's supply base. A £6.2 Mn Grant for Business Investment from the UK Government has crucially supported this project.
It is expected JUKE will contribute to a potential production volume of more than 400,000 units for the 2010 Financial Year which, if realised, would be a plant record.
Trevor Mann, Nissan Senior Vice President of Manufacturing, Europe said: "JUKE provides a much needed breath of fresh air within the small car segment and will play a key role in defining the Nissan brand in the years ahead.
"Customers in this sector now have the opportunity to own a highly individual and innovative car that will reinforce Nissan's position as a pioneer of crossover vehicles.
"Congratulations to the Sunderland workforce for earning the right to produce what is their sixth new model in eight years. I would also like to thank both national and local government for their support, as well as the continued efforts of our all our suppliers."
Sunderland will ramp up to full JUKE production volume in a plant record of two weeks, ensuring European dealers are fully stocked and ready for the car's start of sales in late September.
The majority of JUKEs produced in Sunderland will be exported into mainland Europe with the remainder destined for dealers across the UK and Ireland.
Customers will be able to choose from three trim grades and three engines, including a 190 PS flagship turbocharged option.
Like Qashqai, JUKE will be available in two-wheel drive versions as well as the range-topping all-wheel drive model produced at Nissan's plant in Oppama, Japan, which also supplies JUKE to the domestic Japanese market, the US and overseas markets.
SUNDERLAND PLANT FACTS
Established in 1984 (start of production 1986)
Total investment in plant to date: 2.68 billion GBP (2.99 billion euros)
Total volume since start of production: 5.6 million units
Total 2009 volume: 338,000 units
Current workforce: 4,900 employees
UK's largest car producer and exporter
Produced 1 in 3 cars built in the UK in 2009