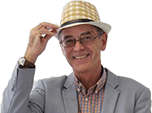 Cosworth and Subaru tie-up produces Impreza STI CS400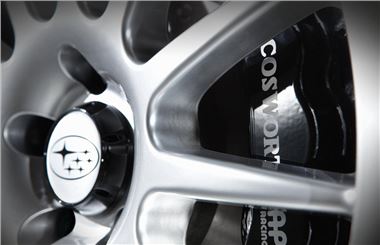 A tie-up between Subaru and the legendary engineering firm Cosworth has resulted in the Cosworth Impreza STI CS400.
On sale in June, it promises searing levels of performance. Subaru has confirmed the car will boast an impressive 400PS (395bhp) at 5,750rpm, sufficient to dispatch the 0-62mph sprint in just 3.7 seconds (compared to 300PS / 296bhp at 6,000rpm,and 5.2 seconds for the standard Impreza WRX STI). This means that the Cosworth-tuned car will be one of the fastest accelerating all-wheel-drive hatchbacks ever.
Subaru also reports that the Cosworth Impreza STI CS400 will feature a bespoke brake package - with six-pot callipers and 355mm discs at the front - developed in partnership with AP Racing, giving the car prodigious stopping power. Coventry-based AP Racing is a leading supplier of brake and clutch components to teams in the Formula One Championship and the World Rally Championship, as well as to leading supercar brands including Bugatti.
A wide range of further upgrades have been made to the suspension, exhaust and to the donor Impreza's exterior and interior styling. An exclusive, limited edition run of 75 Cosworth Impreza STI CS400s will be produced, and full details of pricing and technical specification will be announced closer to the on-sale date.
Read more about the Subaru Impreza, click here.
Comments