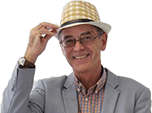 Porsche Boxster Spyder on sale now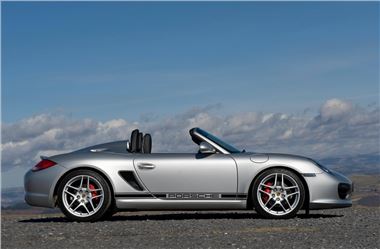 Porsche has launched a lightweight purist model of its small roadster. It's a bolder and more powerful model than before and shaves 80kg off the total weight.
Weighing 1,275 kg, the Boxster Spyder is the lightest model in the Porsche line-up, and continues this clear-cut philosophy in a package offering full homologation for the road, and fulfilling a popular wish expressed by Porsche customers.
The new model becomes the third version in the Boxster range, joining the Boxster and Boxster S, yet at first sight stands out clearly from the other models. This is quite simply because the Spyder has been developed essentially for driving in the open air.
The low-slung, lightweight soft top extends far to the rear at a distinctive angle and serves to protect the driver and passenger from bright sunshine, wind and rain. When closed, the soft top, together with the bespoke, shallower side windows and the two unique striking bulges on the single-piece rear engine cover, boasts a stretched and sleek silhouette reminiscent of the Carrera GT super sports car.
Significantly, the Spyder weighs 80kg less than the Boxster S which, combined with a lower centre of gravity and revised chassis settings, gives the Boxster Spyder the calibre of driving dynamics that clearly reflect the unique look of the car.
Weight saving measures:
Manual fabric roof with carbon fibre front frame reduces the Spyder's weight by 21 kg
Aluminium doors similar to those on the 911 Turbo and GT3 saves 15 kg
The use of an aluminium rear engine cover saves 3 kg
Since the Spyder was designed for sporty open-top driving, the air conditioning has been removed and saves 12 kg
Using lightweight carbon fibre sports bucket seats saves 12 kg
The fuel tank has a capacity of 54 litres, 10 litres fewer than standard Boxster, saving 7 kg
The lightweight design of the 19" Spyder alloy wheels saves 5 kg
There is no radio and a smaller battery, saving approximately 3 kg
dispensing with cup holders and using lightweight interior door trims with door opening loops saves 2 kg
Porsche Boxster Spyder key options:

Porsche Ceramic Composite Brakes (PCCB) £5,349.00
Sports seats with black leather interior £2,049.00
Porsche Communication Management with satellite navigation £1,945.00
Porsche Doppelkupplungsgetriebe (PDK) double-clutch gearbox £1,962.00
Bi-Xenon headlights £1,173.00
Steering wheel-mounted paddle-shift for PDK £277.00
Sports exhaust system £1,276.00
PDK Sport Chrono Package Plus with launch control £531.00
Sport Chrono Package Plus for manual transmission £531.00
Fully automatic climate control £998.00
Metallic paint £602.00
Sports short throw gear shift £380.00
Heated seats £289.00
Radio no charge
Technical data - Boxster Spyder vs Boxster S:

Boxster Spyder Boxster S
Engine: 3,436cc direct fuel injection flat six 3,436cc direct fuel injection flat six
Power: 320 hp/7,200 rpm 310 hp/6,400rpm
Torque: 370 Nm/4,750rpm 360 Nm/4,400rpm
0-62mph: 5.1 secs (manual) 5.3 secs (manual)
4.8 secs (PDK Sport Chrono Plus) 5.0 secs (PDK Sport Chrono Plus)
0-99mph: 10.8 secs (manual) 11.6 secs (manual)
10.3 secs (PDK Sport Chrono Plus) 11.1 secs (PDK Sport Chrono Plus)
Top speed: 166mph (hood open) 170mph
124mph (hood closed) 170mph
Combined mpg: 29.1 (manual) 29.7 (manual)
30.4 (PDK) 30.1 (PDK)
CO2: 228 g/km (manual); 218 g/km (PDK) 223 g/km (manual); 221 g/km (PDK)
Kerbweight: 1,275kg (PDK + 25kg) 1,355kg (PDK + 25kg)
Price: £46,387.00 £42,508.00
The legendary heritage of the Porsche Spyder
Comments