Geneva Motor Show 2015: Nissan Sway concept previews next-gen Micra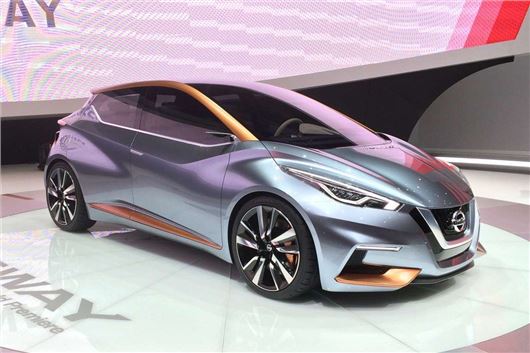 Published 03 March 2015
Nissan has introduced the bold-looking Sway concept model at the Geneva Motor Show. The radical-looking hatchback provides a glimpse at the next-generation of Nissan Micra, which will probably share its underpinnings with the current Renault Clio.
Nissan says the Sway will shake up a "conservative sector of the market" with its wide stance and swooping lines. It's certainly a far cry from the drab and unimpressive Micra on sale today.
The Sway features some very typical concept car styling details, including tiny, pointless door mirrors and a form-over-function interior. In other words, this is a long way from production reality so don't expect the next Micra to be quite so dramatic.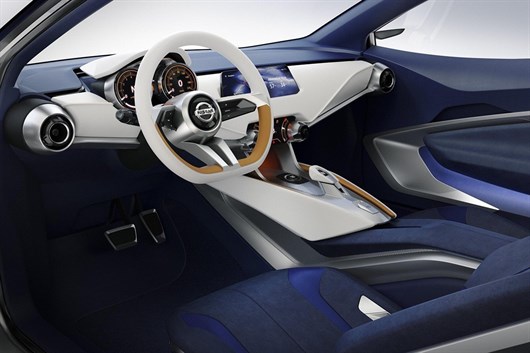 The cabin features a simple instrument binnacle and centre console, with most of the controls taken care of by way of a large, tablet-style touchscreen system. There's a lot blue suede and bare metal - materials that won't find their way into a production car
It is unclear when the next-generation Micra will go on sale, but we expect it will be in 2016. Chances are it will move more upmarket and will grow, so a higher price – starting around £11,500 – is quite likely.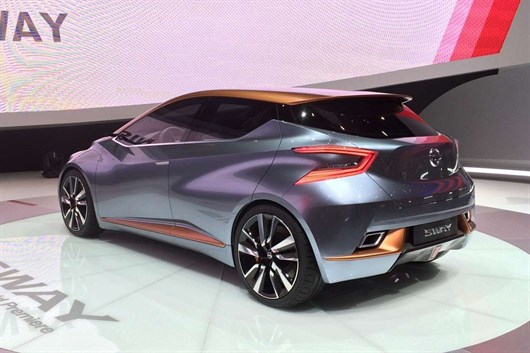 Comments
Author

John Slavin
Latest