Geneva Motor Show 2013: Porsche reveals 911 GT3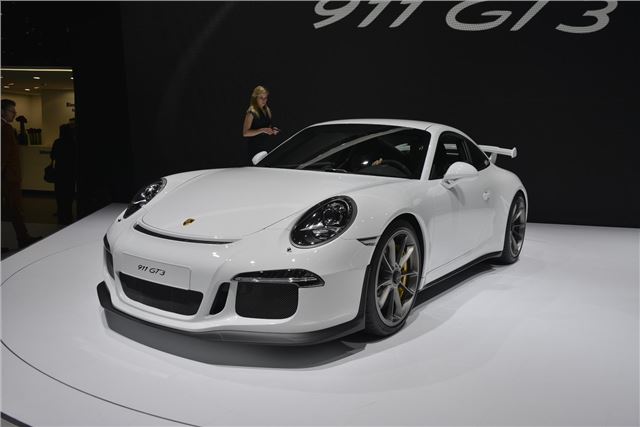 Porsche has revealed the latest incarnation of the 911 GT3, a more track-focussed, hardcore version of the iconic sports car, which this year celebrates its 50th anniversary. The 911 GT3 is still very much a 911 – it has a rear mounted flat-six engine driving the rear wheels.
There's no turbocharger, but there's still plenty of performance on tap – 475PS to be precise. The gearbox is a PDK double-clutch with steering wheel mounted paddles. Performance is swift – 0-62mph takes 3.5 seconds and top speed is 196mph.
The 3.8-litre engine is based on that of the 911 Carrera S, but it's been modified substantially to rev more freely. Another detail separating the GT3 from other 911s is rear wheel steering, which actively and automatically helps tighten cornering and increase stability in bends.
The lightweight, high performance 911 GT3 is available to order now at a pretty hefty price of £100,540. The first UK cars are expected in November 2013.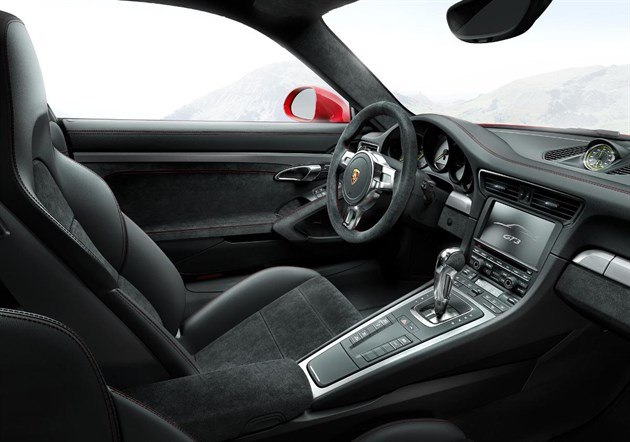 Comments