Honda to unveil electric Jazz hybrid at Geneva Show
14 Feb 2011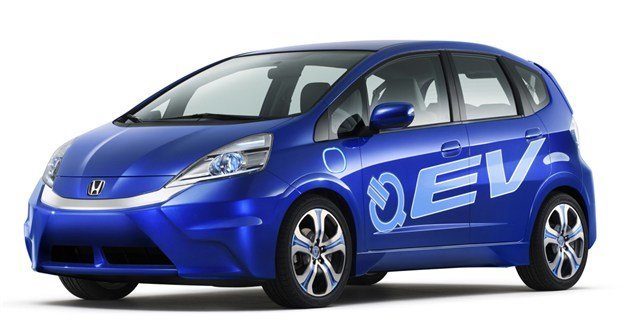 Honda will show its EV Concept vehicle - essentially an electric Jazz - at the 2011 Geneva Motor Show. It can cover 100 miles per charge in urban driving plus the driving range can be maximised by use of an innovative three-mode electric drive system, adapted from the Honda CR-Z hybrid.The EV Concept also includes several 'interactive coaching' systems to assist the driver in maximising battery range.
The concepts were unveiled at the LA Auto Show in November 2010 and will be shown at Geneva as part of Honda's 'Road to Zero Emissions', illustrating the current technology of hybrids alongside the near-future technology of plug-in vehicles and the ultimate goal of Fuel Cell Electric Vehicles, like the Honda FCX Clarity.
The two cars are integral to the Honda Electric Mobility Network, the company's approach to reducing CO2 emissions through innovative products, energy-management and energy-production technologies.
The Honda EV Concept hints strongly at the direction and styling for Honda's upcoming production battery electric vehicle, the Fit EV (Fit is the Japanese name for what we call the Jazz), which will be introduced to the US and Japan in 2012.
Honda will also preview a plug-in hybrid platform, which showcases Honda's next-generation two-motor hybrid system. Integrated into a mid-size saloon, the plug-in hybrid is designed to be compatible with daily driving habits, allowing for short, frequent trips in all-electric mode, while providing long-distance driving when needed.
The Honda two-motor system continuously moves through three different modes to maximise driving efficiency: all-electric, petrol-electric and an engine direct-drive mode. The plug-in hybrid also uses regenerative braking to charge the battery.
Full coverage of the Geneva Motor Show 2011