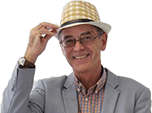 Warranty Direct 100 Most Reliable Cars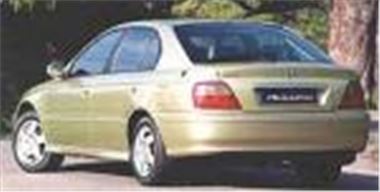 Japanese manufacturers have dominated a poll of the Top 100 most reliable used cars over the past ten years.
The list, compiled by independent mechanical breakdown insurer, Warranty Direct, found that every car in the Top 10, and an amazing 16 out of the Top 20, were Japanese models. The Honda Accord was number one.
Models were ranked according to the frequency of failure and based on a database of over 55,000 vehicles.
Top Ten
1 Honda Accord A classy package, well put together and feels more special than the average family car. Superb engines and value for money.
2 Subaru Forester Not quite an off roader, much more than an estate with a sporty edge, making it the perfect combination. Great all round buy.
3 Mazda MX-5 Blueprint for the modern roadster with sweet handling and engines to match. Extremely easy to live with.
4 Mitsubishi Carisma Despite the name, not that interesting to look at or drive, but that's not the point. Here is a no-nonsense hatchback that won't let you down.
5 Toyota Yaris Superminis don't come better. Bags of room and perky engines. Probably the best small car buy.
6 Honda Civic Solid build quality and good engines are just part of the appeal, the Civic is one of the most spacious small cars around. Great value.
7 Nissan Almera A dull package, but that's no reason to dismiss the Almera which is practical and perfect for the smaller family who need a big boot and utter reliability.
8 Honda CR-V Proof that you don't need an XXXL 4x4. Here is a four-wheel drive estate that is flexible, easy to drive and own.
9 Toyota RAV4 So few four-wheel drives are fun to drive. This car is suitably sporty, but very practical. Expensive used buy but worth it.
10 Nissan Micra The driving school favourite. Tough, fairly roomy, but with its light controls is easy to steer around town.
The highest placed non-Japanese model was the British built Jaguar X-Type in 13th with the mighty German automotive industry first appearing at number 25 with the sporty executive Mercedes-Benz SLK according to Warranty Direct.
"Obviously reliability is not the main reason why someone might choose one model over another, but it is still an important consideration for the majority," says Duncan McClure Fisher of Warranty Direct.
"However, used car buyers are considerably more cautious. Japanese models may not be the most charismatic but you're unlikely to spend a great deal of money and time in the garage keeping it on the road."
The full Top 100 Most Reliable Cars Of The past ten years can be viewed by visiting
www.reliabilityindex.co.uk
Launched in 1997, Warranty Direct was the first direct personal Warranty Company operating in the UK. As a privately owned insurance intermediary, the firm operates within the automotive and household electrical markets. Its Reliability Index is featured in What Car? Magazine.
All Warranty Direct policies are underwritten by Cassidy Davis, a provider of specialist personal lines insurance. Through the unique licences held by Lloyd's, they are able to offer products in over 60 countries across the world. In addition, Cassidy Davis policyholders benefit from the financial security provided by the Lloyd's market.
Link
www.warrantydirect.co.uk
11 - 100 in the Warranty Direct 100 Most Reliable
11 Lexus IS 200
12 Mazda 626
13 Jaguar X-Type
14 Toyota Landcruiser
15 Volvo S/V40
16 MINI (BMW)
17 Suzuki Vitara
18 Mazda 323
19 Toyota Carina E
20 Saab 9-5
21 Lexus LS400
22 Ford Ka
23 Rover 45
24 Hyundai Lantra
25 Mercedes SLK
26 Citroen Xsara
27 Ford Cougar
28 Subaru Impreza
29 Skoda Octavia
30 Audi A4
31 Nissan Primera
32 Toyota Avensis
33 Volvo 850
34 Vauxhall Corsa
35 Seat Toledo
36 Volkswagen Golf
37 Daewoo Lanos
38 Fiat Brava
39 Hyundai Coupe
40 Mitsubishi Shogun
41 Rover 25
42 Mercedes CLK
43 Fiat Marea
44 Ford Focus
45 Peugeot 106
46 MG MG TF
47 BMW Z3
48 Hyundai Accent
49 Volkswagen Polo
50 Fiat Punto
51 Vauxhall Zafira
52 Mercedes C-class
53 Volvo S60
54 Toyota MR2
55 Mazda Xedos 6
56 Ford Puma
57 Vauxhall Astra
58 Vauxhall Omega
59 Chrysler Neon
60 Audi A2
61 Ford Fiesta
62 Ford Mondeo
63 Vauxhall Corsa
64 Citroen Saxo
65 BMW 3 Series
66 Vauxhall Vectra
67 Isuzu Trooper
68 Mercedes M-Class
69 Subaru Legacy
70 Rover 400
71 Fiat Ulysse
72 Mercedes E-Class
73 Renault Clio
74 Toyota Celica
75 Peugeot 306
76 Peugeot 406
77 Volvo S70
78 Rover 75
79 Daewoo Matiz
80 Peugeot 206
81 Mazda MX-3
82 Vauxhall Tigra
83 Seat Ibiza
84 Peugeot 106
85 Renault Megane
86 Peugeot 406
87 Saab 9-3
88 Audi A3
89 BMW X5
90 Mercedes S-class
91 Toyota Corolla
92 Seat Alhambra
93 BMW 5-series
94 Daewoo Nubira
95 Alfa Romeo 145
96 Saab 900
97 Mazda MX-6
98 Jaguar S-Type
99 Daewoo Leganza
100 Porsche Boxster
Full details at
www.reliabilityindex.co.uk
Comments