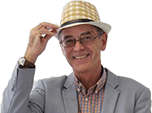 Highly Educational Top Car Auction Today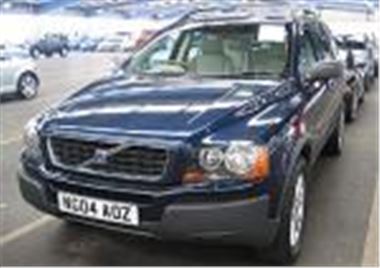 BCA changed its format for Top Car. Now named fleet sections alternate with traders and dealers cars, so there is a better chance of picking up something interesting for sensible money.
TVRs aren't booked so it's worth noting in the back of your guide that a slightly pebbledashed 33k mile 03 reg Cerbrera Speed Six 4.0 litre sold for £17,200 and a repossessed 12k mile 03 reg Tamora 3.6 bid to a provisional £22,600.
Volvo XC90 D5 Geartronics are starting to appear in greater numbers. A snatched-back 7k mile 04 reg with leather and satnav sold for £31,000 and an 18k warranted mile 2004/53 with leather sold for £27,900. Another 7 seater, this a 51k mile 2001/51 V70 T5 auto with child seats in the back sold for £13,000.
A Porsche Cayenne, only the second I've ever seen at auction, and this one a 3k mile 2004/54 reg 3.2V6 Tiptronic sold for £36,800. A manual 23k mile 04 reg 530dSE sold for a low £23,800. A manual 4k mile X3 2.5SE was way off the pace bidding to just £23,400.
A 44k mile 2002/52 Mercedes W211 E220 CDI Avant Gard auto sold for £21,300, a similar car this one a 30k mile 2003/53 sold for £23,200, but a 29k mile 2003/53 E320CDI bought by a trader on Friday for £26,000 failed to sell at enough profit for him to let it go.
Front wheel drive Jaguar X-Type 2.1V6s did surprisingly well. A 5t2k mile 02 auto sold for £9,950, a 16k mile 03 manual for £12,200 and a 12k mile 03 manual for £13,200.
S Class become more and more affordable with a 79k 99T S320 bidding to just £15,100 and a 73k mile 2001/51 S320CDI selling for £21,700. A 16k mile 2002/52 Bentley Arnage 6.8R bid to £81,500.
A 49k mile 2002/52 current shape Mercedes CLK 240 2.6 sold for a surprisingly low £18,100. And a 100k mile 02 reg BMW 320d SE Touring stuck at £8,950 provisional.
In the other halls it was interesting to see that Leaseplan doesn't seem to go with VAG's Longlife service regime. A 73k mile 2001/51 Passat TDI PD 130 estate with 8 service stamps bid to £6,350 and a 107k mile 2002/51 with ten stamps bid to £5,850. In contrast, a 62k mile 2002/52 A4 TDI PD 130 SE Avant sold for a very solid £11,100.
Among the cheap part exchanges were a 130k mile 94M Mondeo 1.8GLX sold for £260, a 127k mile 94M Mondeo 1.8LX sold for £230, a 104k mile 90G Cavalier 1.6L sold for £40, an unwarranted mile 92K Cavalier 1.6L sold for £30, a 124k mile 97E Volvo 340 1.4L with an MOT until September sold for £20 and a clutchless 46k mile Lada 1500 Riva estate sold for £10. In contrast to these, a 109k mile 92K Mercedes 190E 2.0 auto made a very respectable £1,200.
As always the best way to look for a specific car coming up at auction or to pre-check a day's sale is to visit
www.auctionview.co.uk
This service also now gives composite price information (average auction price, CAP and Glass's) and now allows you to buy a selection of cars directly on-line.
For sales at BCA Edinburgh, click here for full details:
www.british-car-auctions.co.uk/main.asp?page=60
Brightwells next HUGE WEEKLY 4x4 SALE takes place tomorrow, 25th January at Easter's Court on the A49 by-pass, Leominster, Herefordshire, start time 11.00am, phone: 01568 611325, website:
www.brightwells.com
Comments