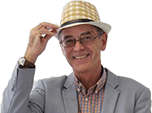 | August 2019 | June 2019 »

Tue, 13 Aug 2019
The Commons Transport Committee has urged the Government to make radical changes to driving rules, claiming hands-free systems create the same level of risk as hand-held phones.

Tue, 13 Aug 2019
Nearly 250,000 UK drivers are being chased by the French police over offences which could include speeding, drink driving and jumping red lights.

Wed, 07 Aug 2019
Research by a car history firm reveals that more than six per cent cars may have been clocked.
| August 2019 | June 2019 »