Can you travel between lockdown tiers?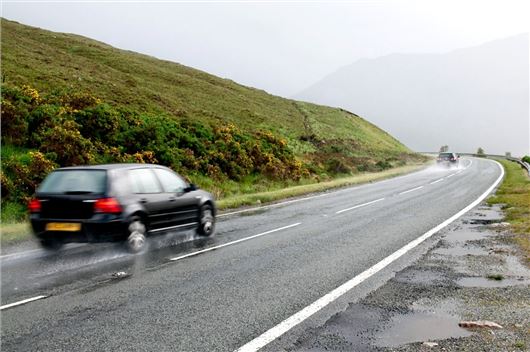 Published 26 October 2020
The three-tier system for England was launched earlier this month to clarify the rules in each area and categorise regions by risk of COVID-19 outbreaks. But can you travel between the tiers? Here's what you need to know if you plan to travel in the UK.
The tiered risk levels start at Medium - with Tier 1 classified as Medium Alert, Tier 2 as High Alert and Tier 3 as Very High Alert. Regions in Tier 1 see the lowest level of restrictions so those that live there can meet people from other households indoors and outdoors (as long as it's in groups of no more than six), stay overnight somewhere other than their own home, plus there are no restrictions on travel or using public transport.
Residents in Tier 1 can also travel to Tier 2 areas. Similarly, travelling from a higher risk Tier 2 area to a Tier 1 area is permitted. If you plan to take a holiday outside of a High Risk Alert area, you must do it with those in your household or support bubble, though.
Tier 3 travel guidelines
Manchester, Liverpool, Lancaster, Sheffield and various other regions are currently under Tier 3 lockdown rules - which means residents shouldn't travel to other parts of the UK or stay overnight outside their area. This includes leaving the Tier 3 area in order to stay at a second home for those who have one.
Government guidance says that you can travel through a higher risk area as part of a longer journey or when going to an airport, port or international rail terminal to travel abroad.
There are exceptions for those leaving the area for work, education or youth services and caring responsibilities, too.
The tiers for areas in the UK change frequently, with different regions going into higher level lockdowns - so make sure you're up to date with the latest news on your region and wherever you plan to travel to.
Tier 2 travel guidelines
Leeds, Nottingham, Birmingham, Durham, London and various other regions are currently under Tier 2 lockdown rules. The Government says that people in Tier 2 areas should aim to reduce the number of journeys they make where possible and avoid public transport.
In Tier 2, you must not socialise with anybody outside of your household or support bubble in any indoor setting, whether at home or in a public place. You also cannot socialise in a group of more than six outside, including in a garden or public spaces like a park.
Wales travel guidelines
A 'firebreak' has been introduced across Wales to help regain control of the COVID-19 outbreak and prevent the NHS becoming overwhelmed. This means that a series of restrictive measures are in place from 23 October until 12:01am Monday 9 November 2020.
Travel to Wales is banned from Tier 2 and Tier 3 locations in England, from the central belt of Scotland and all of Northern Ireland.
The firebreak means those in Wales must stay at home, except for very limited purposes. People cannot visit other households or meet other people they do not live with - unless there is an exception like meeting with someone who lives alone or in a single-parent household. You must work from home if you can.
Anyone who is in Wales, whether resident or not, is bound by these rules. However, travelling to a workplace in Wales is a reasonable excuse to leave home. Similarly, people living in Wales can travel to England for work purposes where this is necessary and they cannot work from home.
Exercise should be undertaken locally – from home or as close as possible to the home. In general, this should not involve people driving to a location away from home for this purpose. No journeys of any significant distance should be taken, for example, just in order to exercise in the countryside or at beauty spots. The need to carry sports equipment isn't regarded as a justification on its own for driving in these circumstances.
If you attend school, college or university in England, which is not covered by the firebreak, it is a reasonable excuse to travel there and this is allowed during the firebreak period, if you are unable to access your education online for this period.
This also applies to staff who travel to England to teach at schools, colleges or universities there and who are not able to work from home during the firebreak. However, you need to be mindful of any restrictions in place in the area you are travelling to in England.
If you break these rules you could have to pay a fixed penalty notice of £60. This will rise to £120 for the second breach.
For a more comprehensive breakdown of the Wales Firebreak, see here.
Scotland travel guidelines
Scotland has not banned travel, but has advised people to stay away from the central belt - which is Greater Glasgow and Clyde, Lanarkshire, Ayrshire and Arran, Lothian and Forth Valley. Reisdents in these areas have been asked to avoid public transport if possible as well.
First Minister, Nicola Sturgeon, is also considering a travel ban between Scotland and the north of England.
Scots in areas with severe COVID-19 outbreaks could face near-full lockdowns from 2 November under a new five-tier system if the plans are approved. Non-essential travel would be banned to areas in the second highest or highest tier with only limited exceptions, such as to go to work or for education.
For more information on the COVID-19 alert levels, see Government advice here.
Comments
Author

Georgia Petrie
Latest