2022 new car prices rise by up to 26 per cent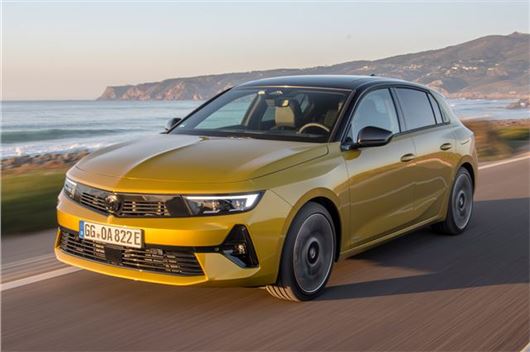 Published 08 March 2022
Some of Britain's favourite new cars up to 26 per cent more expensive than in 2019

 

HonestJohn.co.uk 

analysed

popular models from Fiat, Ford, Vauxhall and many others
Car buyers

 advised to consider pre-registered and nearly new cars to get better deals 
Prices for some of Britain's most popular new cars have increased by more than a quarter over the past three years, new research by HonestJohn.co.uk has found.
We analysed the UK's new car market following the introduction of the 22-plate on 1 March and found widespread price hikes for some of Britain's favourite cars from a range of manufacturers, including Ford, Vauxhall, Fiat and Nissan. 
The starting price for the new Vauxhall Astra is now 26 per cent higher than it was three years ago (£23,805, compared with £18,895), while the entry-level Nissan Qashqai has jumped by 25 per cent (from £19,595 to £24,555).
Small cars have also seen significant jumps. The three-door Ford Fiesta 1.0 EcoBoost in the popular ST Line trim and the Fiat 500 are both nearly a fifth more expensive than in 2019. 
Make and model

Derivative

2022 OTR price

2019 OTR price

Percentage increase

Vauxhall Astra

Design 1.2-litre (110 PS) petrol manual compared with SE 1.2 (110PS) petrol manual

£23,805
 £18,895

26 per cent 

Nissan Qashqai

Visia DIG-T 140 mild hybrid compared with Visia 1.3-litre DIG-T 140 petrol manual

 £24,555
 £19,595
 25 per cent 
Ford Fiesta 

Three-door ST Line 1.0-litre (100PS) EcoBoost petrol manual

 £20,770
 £17,415
 19 per cent

Fiat 500

Pop 1.0-litre petrol mild hybrid compared with Pop 1.2-litre (69hp) petrol
 £14,235
 £12,010
 19 per cent
Kia Sportage 
'2' 1.6-litre T-GDi (148bhp) petrol manual compared with '2' 1.6-litre GDI petrol manual
 £26,745
 £22,700
 17 per cent 
Toyota Yaris
 I

con 1.5 petrol hybrid automatic

 £20,820
 £18,190
 14 per cent
Ford Focus
 

ST Line 1.0-litre (125PS) EcoBoost petrol manual

 £25,045
 £22,145
 13 per cent
Vauxhall Corsa

SE Edition 1.2-litre (75PS) petrol manual compared with SE 1.2-litre (75PS) petrol manual

£17,380 
 £15,550
 12 per cent
Peugeot 2008

Active Premium 1.2-litre PureTech 100 petrol manual compared with Active 1.2-litre PureTech 100 petrol manual

 £22,300
 £20,150
 11 per cent
Volkswagen Golf

Golf Life 1.0-litre TSI (110PS) petrol manual  compared with Match 1.0-litre TSI (115PS) petrol manual

 £24,430
 £22,135
 10 per cent
The research highlights the rising cost of living in the UK with motorists already reeling from record-high fuel prices that are forcing drivers to pay more than £1.50 for a litre of fuel. 
These higher list prices are likely to come as a shock to buyers who may not have changed their car in several years. 
And with a global semiconductor computer chip shortage causing short supply and long waiting lists, buyers will find it fiendishly difficult to negotiate much of a discount.
"This research will come as a shock for many car buyers," said HonestJohn.co.uk's senior editor Dan Powell. 
"Consumers are accustomed to seeing prices creep up as manufacturers launch new models or update a vehicle's specification, but some of these price jumps are eye-watering and some drivers will question why they are being asked to pay for new models that feature pricey tech they have neither asked for or need."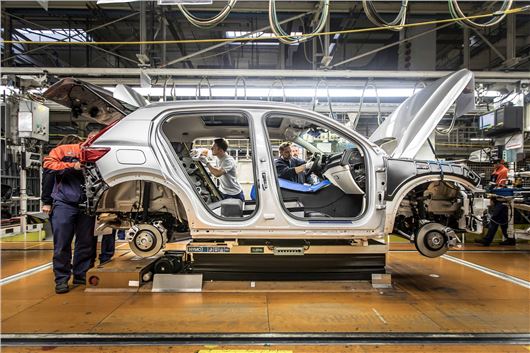 Why are new cars so expensive?
It is not uncommon for car manufacturers to revise equipment levels during a model's life or when bringing out an all-new model. This can mean the cheapest trim level is axed in favour of a more highly specced, and therefore usually more expensive, entry-level model.  
Changes which can push up the price of a new car include upgrades to the infotainment system, bigger alloy wheels, LED headlights and more safety technology as standard.
Offering additional safety technology can be a way for a car manufacturer to set itself apart from the competition but can also come about due to tougher crash testing standards or legal or regulatory requirements to fit certain technology. 
In the past few years the ongoing chip shortage and a shortage in raw materials, such as steel, has  affected the supply and price of new vehicles.
Car manufacturers have also had to invest more in research and development, particularly with the switch to electric vehicles.
Will new car prices go down?
With a shortage of new cars, unlike the oversupply situation in the past, and car manufacturers making up losses from the Covid-19 pandemic it's hard to see new car prices coming down in the short term. 
Cars will continue to get more sophisticated in terms of design, engineering and technology - and that's likely to mean higher car prices. 
When it comes to electric cars specifically, experts do expect production costs to come down. A study by Bloomberg New Energy Finance (BNEF) in 2021 suggests that EVs will be cheaper than petrol cars in all segments by 2027.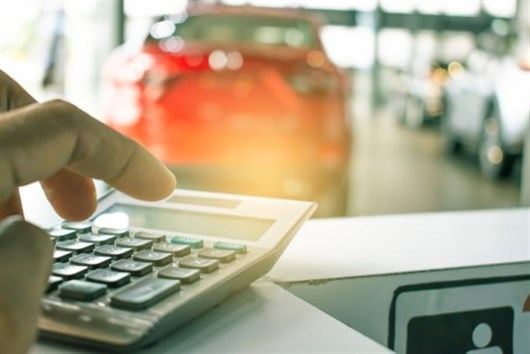 How do I get the best deal on a car?
HonestJohn.co.uk is advising car buyers to seek out pre-registered cars to get the best deals. Pre-registered cars are effectively surplus stock, sold cheaply to dealers who then register them before selling them on as 'ex-demo' or 'delivery mileage'.
Pre-reg cars might not be 'factory fresh' but they provide excellent value for money. Usually, these vehicles will have a handful of miles on the clock and be priced much lower than the official list price.
If you are not too fussy about the colour and spec of the vehicle then a pre-reg is probably your cheapest route into a 22-plate car. 
Top tips for buying a pre-registered or nearly new car
Car buyers can save between 10 per cent and 30 per cent by choosing a pre-registered car. These vehicles have been registered by the dealer with the DVLA so it has been assigned a registration number. This is different to buying a brand new car where it's only registered when you buy it.
The best time to find pre-reg cars is March or September when the number plate changes. This is when dealers want to shift the greatest number of cars to earn their sales bonuses.
A key area for pre-reg bargains is when a certain model is about to be replaced by a new version. Dealers typically don't want old generation versions hanging around and taking up space, so they are usually keen to strike a deal. 
Ex-demo cars can also provide big savings. Technically, they are still pre-reg cars, but are likely to be older and have higher mileage than most pre-registered vehicles. This is because the dealer will have kept the car for test drives and it may be up to six months old. The upside to this is it should be sold at considerably less than a brand new model and be highly specified.
Remember, a new car's warranty will start from the date it is registered. If a pre-reg car has been sitting around on a forecourt for several months, that means you only get the balance of what's left rather than the full term that comes with a new car.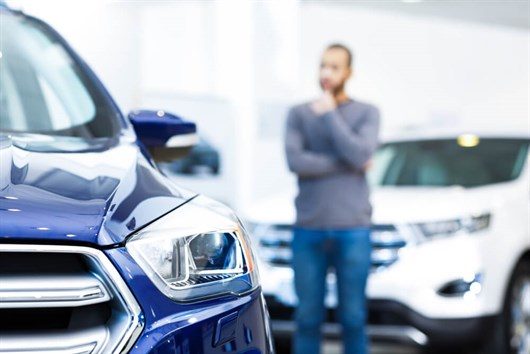 How long will I have to wait for a new car?
When we did a straw poll of manufacturers to find out current wait times for new cars and vans we were quoted anything from two weeks for vehicles in stock to 12 months for a factory order, dependent on specification. 
Ford told us that there is a four to five month lead time on the Fiesta (both car and van), Puma and Focus;  three to four months for the EcoSport; five to six months for the Kuga (hybrids possibly sooner, specification dependant), S-MAX and Galaxy; four months for the Mondeo; six to seven months for the Mach-E:  six to 12 months (specification dependant) for the Courier, Transit and Tourneo Connect, Transit and Tourneo Custom, and Transit; and six to eight months for the Ranger. 
Vauxhall and Kia quoted some of the shortest lead times with just eight weeks for a new Sportage and 10 weeks for a Corsa or Corsa-e.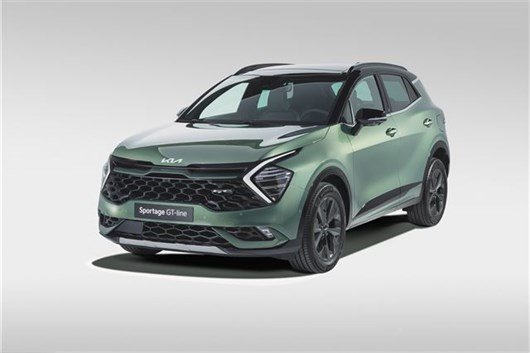 A spokesman for Nissan said that if customers are willing to be flexible on their selection then it is possible for orders to be filled in a matter of days or weeks. 
However, if a customer's selection is not available from dealer or Nissan central stock, and a new build is required then "waiting times will be considerably longer", he said.
The Volkswagen Group said that is "taking every effort it can to minimise delivery delays for its customers and to ensure that they remain mobile (e.g. extending existing lease terms). This means that delivery times for some vehicles will be longer than normal".
In general, car makers advise speaking to your local dealer for the latest lead times. 
However, we have been contacted by a number of readers via Ask HJ who are worried about their orders - some were placed as long ago as August 2021, with what one reader described as "no clear information on when the car might arrive". 
If you are facing a significant wait time for your new car order, please contact us via Ask HJ.
Ask HJ
Audi Q3 delay, can I cancel my order?
I ordered an Audi Q3 from a main dealer in September 202. Audi build weeks of November week 3, December week 3, January week 4. Since early December all build weeks have been no longer forecast and they have now removed the spec for any new orders. Do I keep waiting in the belief that a locked in new price will ensure a build soon? Am I entitled to ask for a full return of deposit and look elsewhere?
If the dealer is unable to provide a reasonable lead time for the delivery then you will probably be entitled to cancel the order. You will need to check the terms and conditions of the sales documents to be sure of this. To be fair to the dealer, the car industry is going through unprecedented times with a shortage of semiconductors and parts. Some dealers are struggling to offer test drives: https://www.honestjohn.co.uk/news/car-market-1/2021-12/car-dealers-struggling-to-offer-test-drives/ I don't expect things to return to normal until the latter part of 2022.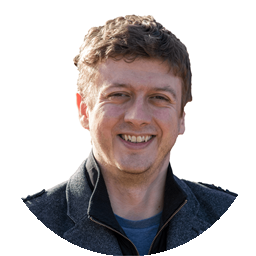 More Questions
Ask HJ
Mercedes-Benz GLA new car order - can I get my deposit back?
In early December I ordered a Mercedes GLA. I have still not been given a build date and have read stories of 40+ week waits for some customers. I'm happy to sit tight for now but at what point can I say enough is enough and get my deposit returned?
Mercedes-Benz say that there are a number of different factors influencing the supply of new vehicles, depending on the individual circumstances, for example, model and specification. The Mercedes-Benz retailer is best placed to advise you, based on the specifics of the order and how the vehicle is being financed.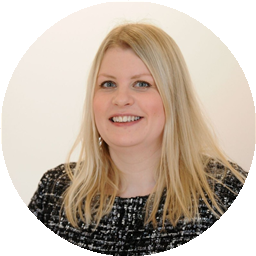 More Questions
Comments
Author

Sarah Tooze
Latest