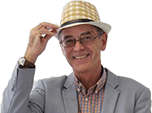 | May 2019 | April 2019 »

Sun, 12 May 2019
3500 staff have been told they face redundancies as there are 'no viable alternatives' to the plant's closure in 2021.

Mon, 06 May 2019
Plug-in hybrid registrations fell by more than a third in April 2019.

Mon, 06 May 2019
These are the 10 best-selling cars in April 2019. And there's one vehicle here that we don't often see in this list...
| May 2019 | April 2019 »