Sales of new diesels continue downward spiral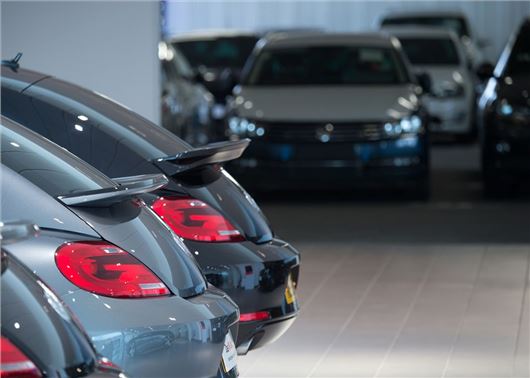 Published 05 June 2018
New cars sales in the UK are continuing to fall, with the latest industry figures showing the market to be down by almost seven per cent compared to 2017. 
Year-to-date sales are down by 6.8 per cent, with showrooms reporting almost 80,000 fewer new car sales over the first five months of the year compared to 2017.
The demise of diesel continues to be driving factor, with year-to-date sales down by a colossal 30 per cent (156,170 cars). Petrol cars continue to increase (up by 67,501) but can't plug the huge gap left by diesel.
Despite a flurry of scrappage schemes and discounts, research by the Society of Motor Manufacturers and Traders show new diesel registrations were down by almost a quarter in May. There were some signs for optimism, however, with significant growth for both petrol and alternatively fuelled vehicles.
New petrol sales increased by 23.5 per cent in May with 22,642 more being registered compared to the same month in 2017. Hybrid and electric cars also posted a healthy 36.1 per cent increase (up 2982) but still represent a fraction of all new car sales with a market share of just six per cent. 
Concerns over the economy and Brexit continue to impact business and fleet confidence, down 16.2 and 7.1 per cent respectively, while demand from private buyers overall in the first five months was 5.7 per cent behind 2017 levels. To date, 1,079,049 new cars have been registered in the UK, a figure that's notably down on 2017's 1,158,357.
"May's growth, albeit on the back of large declines last year, is encouraging and suggests the market is now starting to return to a more natural running rate," said Mike Hawes of the SMMT.
"To ensure long-term stability, we need to avoid any further disruption to the market, and this will require sustainable policies that give consumers and businesses the confidence to invest in the new cars that best suit their needs," he added.
Comments
Author

Dan Powell
Latest