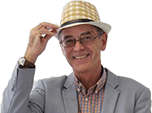 Volkswagen Golf GTI (2013–)
Last updated 14 July 2019
Comes in two power outputs of 220PS GTI and GTI Performance with 230PS. Has larger brake discs and a front limited-slip differential. A great all round hot hatch.
Other hot hatches like the Focus ST are cheaper. Sales suspended from September 2018 due to inability to meet WLTP NOx and CO2 targets.
Updated 14 July 2019
Report of DQ250 6-speed wet clutch DSG of 2016 VW Golf GTI failing very soon after its 3 year service. VW paid 90% of the cost and warranted the new transmission for 2 years, leaving the owner to pay...
Introduction
While some manufacturers may have pinched the GTI badge for sporty versions of their hatchbacks, the fact is that there is only one true GTI - the Golf. The seventh generation Golf GTI follows the now familiar formula with a turbocharged 2.0 TSI engine - increased to 220PS - a front-wheel drive layout and, we're pleased to say, those much loved checkered seats.
Of course it's a very different car from the original 1976 Golf GTI but it's great to see that the GTI survived the doldrums of the Mk4 from the late 90s when there were some frankly terrible versions, the worst of which used a 2.0-litre engine with just 115PS. Not what you'd call fast.
Fortunately those days are long gone and the Golf GTI is once again a bona fide performance machine. It looks the part too. The sharp lines of the new Golf lend themselves perfectly to the GTI and it sits lower with those lovely gloss 18-inch alloys now a GTI trademark bit of design.
There are plenty of nods to the past with the red stripe across the grille that now continues across the headlights which are xenon as standard. At the back there's a tailgate spoiler and dual exhausts giving it a purposeful but understated look. It's the antithesis of the bloated and brash Astra VXR.
The interior combines the high quality of the new Golf with some nice touches including the checkered seats, red stitching on the lovely flat-bottomed steering wheel and of course the golf-ball style gear lever. It feels special from behind the wheel with superb fit and finish and a perfect driving position. Those sports seats provide excellent side and under thigh support too.
As an all round hot hatch, the Golf GTI is easily the best on the market. Sure, rival cars may have more power or be quicker accelerating in a straight line, but nothing can match the all round ability and combination of power and finesse that the GTI offers. It's a car that's going to tick a lot of hot hatch buyers boxes.
Volkswagen Golf VII GTI 2013 Road Test
Volkswagen Golf VII GTI TCR 2019 Road Test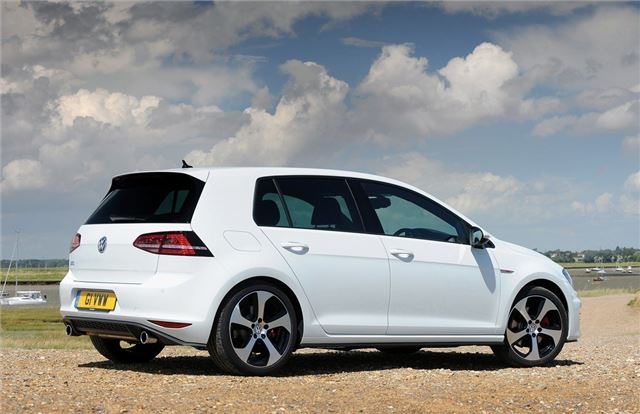 Owners' reviews
As good as the car reviewers say