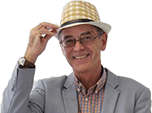 BMW 1 Series (2011–)
What's good
Five Star Euro NCAP result: 91% adult safety; 83% child safety; 63% pedestrian safety; 86% safety assist.
Great range of diesel and petrol engines.
High-tech yet intuitive nav and media system.
Slick ride and handling.
What to watch out for
The sub 100g/km, 116d Efficient Dynamics model was not available until March 2012. The models released in September 2011 are the Sport and Urban designs - neither had the ED engine and so emit 117g/km.
Warning about the 'Mobile Application Preparation (6NR)' option at £130. This is ESSENTIAL because it enables the iPhone 'BMW Connected Drive' app, including web radio. BMW UK officially doesn't or won't support a retrofit of 6NR (though 'fixes' are available via idependent specialists).
Drains to bulkhead vent wells prone to getting blocked with leaves, making wiring in the area vulnerable to moisture ingress. Make sure you keep the drains clear both sides.
Mean standard equipment levels.
No hybrid or electric models.
Most advanced safety systems are optional.
10-3-2014: Report of brakes failing completely on 18k mile 2014/64 BMW 116i. Brake pedal went hard.
1-7-2015: Problems reported with 2013 114i over 15k miles: front windscreen washers not working (twice) and Amber Warning Drivetrain.
1-4-2016: Report of clutch/DMF seizing on 2015 BMW 118d at 12,000 miles, mainly motorway. Replaced FoC under warranty, but driver's driving blamed.
5-4-2016: Report of "Quality Enhancement" programme to 1 Series involving fitting a new cap to the brake fluid reservoir because water can through the standard cap and contaminate the brake fluid. When a reader's 2014/64 BMW 120d xDrive M-Sport with 13,500 miles was being checked the dealer found water in the braking system meaning the car also requires a new DSC hydro unit and the system draining and refilling. Unfortunately, the necessary parts are not available until 30th June 2016.
21-7-2016: Intermittent failure of instrument display of 3500 mile 2015/65 BMW 1 Series. Resets by switching off ignition and re-starting, but then fails again. Suspect a bad earth somewhere.
3-8-2016: Report of clutch failing on 2011 BMW 1 Series a month after purchase at 16k miles in November 2015. Clutch replaced under warranty, then failed again at 22k miles in July 2016.
17-8-2016: Report of timing chain of N47 2013 BMW 116d being replaced under warranty in 2015. Owner now worried that will still suffer from the same infamous N47 tensioner problem.
24-12-2016: Report of red lights appearing on dash of 2012 BMW 118i at 52k miles. BMW dealer charged £160 for electronic diagnosis, but would not tell the customer what the diagnosis was, citing "BMW copyright". Would only state that £2,800 of parts were needed. Later transpired that the plastic timing chain tensioners had broken up and bits fallen into the sump, so the £2800 was to replace the timing chain and tensioner, someting the BMW dealer seemed to want to keep secret.
6-2-2017: Report of 2013 BMW 118i developing timing chain issue at 25,000 miles and 6 months out of BMW warranty. Unfortunately, missed a service by 2 months where the issue might have been picked up and corrected.
28-4-2017: Report that 2010 118i with N43 engine needed a new engine at 59,000 miles. Fitted FoC.
29-4-2017: Report of catalytic converter heat shield on 27,000 mile 2013 BMW 116i coming loose. BMW dealer demanded £67 for "inspection" and quoted £835.93 to replace it.
22-5-2017: Report of noticeable change in engine noise and slight vibration in steering wheel between 1800 and 2000 revs in late 2015 BMW 118i. More so when under load, feels like in wrong gear. No issues when outside these parameters.
6-7-2017: Report of persistent problems with the air conditioniong of 2016 BMW M140i, bought new 9 months previously. Working on the car, the dealer mechanics discovered that the charge air cooler (intercooler) located in the intake manifold had been leaking coolant.
19-9-2017: Owner reported difficulty selecting first gear from stationary in 81,000 mile BMW 1 Series manual diesel XDrive. The gear can be eventually selected after 2-3 attempts. It is not like this all the time and acts perfectly 8/10 times. The other gears (including reverse) are fine. Suspect dual mass flywheel.
18-10-2017: Rattle reported from rear exhaust system of BMW M140i, apparently from the isolating valve in the nearside exhaust pipe.
28-11-2017: Completely outrageous £276 quoted for oil and filter change for a BMW 118i.
13-1-2018: Complaint of resonance at 65-70mph in BMW M140i. Maye the same rear silencer box issue as 18-10-2017.
22-2-2018: Report of plastic parts related to Vanos system of 2011 BMW 116i auto shearing off, falling into engine and into sump at 45,500 miles. BMW dealer says l ubrication system contaminated and requires new engine. Worth checking with a member of http://www.fer.co.uk if it can be rebuilt.
27-2-2018: Report of failure of engine of 2011 BMW 116i at 41,000 miles. Owner quoted £6,000 to repair, which is as much as the car is worth.
30-4-2018: Report of stiff manual gearchange in 2016 BMW 118i Sport. "Quite stiff and clunky when changing into 1st and 2nd gears. The clutch is also relatively heavy which exacerbates the issue."
5-5-2018: Reader with 8 month old 2017 M140i alerted us to a weakness with the radiator reported as follows: There is a well known weakness with the radiator on the B58 engine cars (M140i / M240i only), this does not apply to the stronger N55 powered vehicles. The B58 radiator is particularly flimsy, and prone to bursting from relatively minor stone strikes, losing all the coolant. Replacements cost circa £800 and are not usually covered by warranty, so ignore this post at your peril. BMW themselves have effectively admitted this is a major problem by fitting cars built after December 2017 with two 'Rock Guards'. The prevailing advice is to remove your bumper, and retrofit some mesh to help prevent against Rad punctures.
8-5-2018: Another complaint of stone damage to the radiator and a/c condenser of 12 month old BMW 140i: "S tone penetrated the very flimsy an open front grill and damaged the radiator and I am told also the condenser." Since December 2017 BMW instals, on the front radiator behind the grill, two 'rock guards' to protect the radiator from potential damage. Reader's fix in this case is more than £1000.
9-5-2018: Report of paint blisters on bodywork side and rear panels of a 2016 BMW M140i. BMW body shop said stone chips and proceeded to quote £500 to repair a 3mm blister on the side front panel. There is no evidence of a puncture mark and there are now small clusters of blisters developing on the other side and rear panels.
26-9-2018: Report of 2017 BMW 118d 2.0 8-speed automatic at 25,000 miles starting to randomly jerk when driving at 50/60/70mph as if the accelerater was being pushed hard causing he gearbox to kick down, then taking your foot immediately off the accelerator confusing the gearbox - but it is also happening when cruise control is on and foot away from accelerator pedal. Car fully serviced on schedule. Turned out to be a failed (blocked) EGR that was replaced by the dealer under warranty.
1-11-2018: Report of faults with 2017 BMW 135i that include: seat leg extender didn't have the leather fitted correctly, boot not closing 3 times, I-Drive information unit crashing on about 7 occasions, a ripped seat when it was in for repair, although this was fixed.
24-12-2018: Report of timing chain of 2015 BMW 118i 1.5 failing at 39 months old and 33,000 mies.
3-1-2019: Report that lessee of 2017 BMW 140i has had constant problems with the iDrive. Keeps turning off and on when driving and sometimes freezes. BMW dealer replaced the iDrive unit for another new one but it has been back in twice since then and they are now saying it could be owner's iPhone's fault. But he have purposely kept his iPhone disconnected for a while and even tried a new iPhone in the car and it is still doing it.
23-1-2019: Report of failure of engine of BMW 1 Series diesel at 100,000 miles. Lost power suddenly.T wo specialist diesel garages have looked at it and have indicated that it requires High Pressure fuel pump, 4 injectors, fuel rail and sensors, fuel pipes if required and remove fuel tank. The estimated cost will be between £3000 and £4000. He did let the fuel level drop low and its suggested that debris from the tank or otherwise contaminated diesel has been the reason for the problem.
6-3-2019: Report of dash message: "Drivetrain - Continue the journey at a moderate speed. Full performance not available. Have the problem checked by Service" in 2013 BMW 118i M Sport at 31,500 Miles with Full Service history. Car went into 'limp' mode. It would only do this on a cold start and owner could stop, turn the engine off and back on again and this would remove the error message until the next morning. As this persisted to happen, owner took car to a local BMW specialist who replaced the VANOS solenoid valve and oil filter. The next morning, again on a cold start, the message appeared again after driving half a mile. Owner returned the car to the specialist who diagnosed the problem as a software matter and so updated the current to the latest over the course of 2 hours. This wiped clean all the settings saved on the iDrive and they did another cold start later that day and found no fault. However, when using the car the next morning the error message has returned. Owner told the next step is to remove the cylinder head to investigate further.
10-3-2019: Report of engine failure of September 2015 BMW 118i 1.5 at 34,000 miles. Piston collapsed. BWW dealer initially quoting £10k to replace the engine before the owner takes appropriate legal action.
27-4-2019: Buyer looking at 2016 BMW 118i with B38 1499cc 3-cylinder engine found that at 20,000 miles it had a new cylinder head fitted. See also: 10-3-2019, 24-12-2018. (Reports of earlier 118i engine failures were of the previous 4-cylinder N48 engine.)
29-5-2019: Report of series of problems with 2013 BMW 118i cabrio bought from an independent dealer in July 2018. Has the N43 2.0L engine and autobox and had 28K miles up when purchased. Full BMW SH and one owner. AA certified used programme. She purchased a 3-year WMS warranty as well. Within a week of purchase it needed a new cam sensor, which was covered under the warranty. In late August 2018 it went in to a BMW dealer with warning msg re brakes. A new brake servo was diagnosed at a cost of £1,035 but reduced to £850. WMS would only cover £554 but in the end the original supplying dealer paid the bill in full. On 27th November, 2018 the same warning msg came up and the local BMW dealer first of all said that it needed a new engine, but then concluded that it required a new vacuum pump. The BMW dealer said they had taken the oil filter out and found metallic contamination but didn't change the oil or the filter. The cost of the vacuum pump is unknown but BMW covered the replacement in full. Then on 18th April 2019 at 34k miles, a low oil pressure warning came up on the dash. BMW dealer prescribed a new engine which is currently being fitted and the warranty company will pay £9,200 of the £10,500 bill, the difference being due to BMW's high labour rates compared to the average that WMS will cover.
12-6-2019: Report of infotainment screen going blank in 2013 BMW 116i automatic. Will only show BMW logo. Dealer says common problem. Needs to be rebooted.
6-7-2019: Rattling timing chain reported in N13 engine of 2013 BMW 116i F20 at 66,000 miles. Specialist quoted £795 to change chain and tensioner.
30-8-2019: Report that on a 50,000 mile 2014 BMW M135i, the 'rear offside drive shaft joint constant velocity boot' was found to be leaking grease and requires repair ASAP. Unfortunately this seal can't be replaced as the individual part is not manufactured and it therefore requires a new drive shaft at a cost of over £1,200 to supply and fit. Googling <BMW 1-Series driveshaft CV boots> and found a lot of 1-Series driveshaft CV boots at prices from £30 - £70.
2-10-2019: Report of Vanos repairs needed to 2015/65 BMW 1-Series: Car losing power, took back to dealership, said Vanos units needing replaced. Warranty will cover £1,700 of it and said he had to pay £802 as warranty only covers £50 per hour labour. Haggled that down to £285 plus VAT.
14-10-2019: Report of recurring problems alerted by Drive Train Warning Light in 2012/62 BMW 116i which BMW dealer has not successfully resolved. 1st time told it was the oil level; 2nd time told it needed a new battery; 3rd time told it was the exhaust sensor.
28-10-2019: Report of failure of Dual Mass flywheel on 2017 F20 BMW 1 Series diesel leading to clutch damage and a potentially £2,400 bill. (See: 30-4-2018; 19-9-2017; 3-8-2016; 2-4-2016)
Recalls
15-4-2014: Worldwide recall of 489,000 cars with six-cylinder petrol engines of which less than 3,000 are in the UK. This includes the N55 6-cylinder petrol turbo (from 2009). The screws for the housing of the adjustment unit of the variable camshaft timing (Vanos) for the intake and exhaust camshafts could potentially become loose or break. An engine warning lamp 'should ' appear in such circumstances, but if drivers experience any loss of power they should contact their BMW dealer immediately.
30-4-2014: Just-Auto gives further details of BMW VANOS bolts recall in the USA: BMW of North America is recalling 156,000 cars from model years 2010 through 2012 due to Vanos bolts breaking causing petrol engines to stall. Models include 2010-2011 MY 128i Coupe, 128i Convertible, 328i Sedan, 328i xDrive Sedan, 328i Coupe, 328i Convertible, 328i Sports Wagon and Z4 sDrive 30i. And 2011-2012 MY 135i Coupe, 135i Convertible, 335i Sedan, X5 xDrive 35i, and X6 xDrive 35i, 2011 335i xDrive Sedan, 335i Coupe, 335i Convertible, 528i Sedan, 535i Sedan, 535i xDrive Sedan, X3 xDrive 28i, and X3 xDrive 35i, 2010 X3 xDrive 30i, and X5 xDrive 30i, 2012 640i Coupe, and 640i Convertible and 2010-2012 535i Gran Turismo vehicles. In the affected vehicles, the bolts that secure the housing for the variable camshaft timing adjustment (VANOS) unit can loosen over time and may possibly break. BMW notified owners, and dealers will replace the four VANOS housing bolts for both VANOS units (intake and exhaust), free of charge. The recall began in May 2014. In addition, owners of approximately 170,172 model year 2010-2012 BMWs with inline 6 cylinder petrol engines not covered by this recall receive an extended warranty to address this condition. Owners may contact BMW.
28-7-2014: R/2014/068 BMW 1, 3, 4, 5, 6, X1, X3, X5, Z4 Build Dates 1-9-2009 to 30-11-2011: Concern : ENGINE EMERGENCY MODE MAY BE ACTIVATED DURING DRIVING Description : The screws retaining the variable camshaft timing (VANOS) housing may loosen and under certain circumstances the heads may break off. This can lead to the VANOS leaking oil internally and adversely affect the valve timing adjustment. If found to deviating from targeted data the engine emergency mode will be activated. This will be indicated by a distinct change in engine running. The orange engine management warning lamp and a check message; On vehicles with N51/N52 engines this will appear at ignition recycle, on N55 engine it will display immediately. Remedial Action : Replace bolted connection of the VANOS adjustment unit.
5-4-2016: Report of "Quality Enhancement" programme to F20 1-Series involving fitting a new cap to the brake fluid reservoir because water can through the standard cap and contaminate the brake fluid.
16-2-2018: Report 'Quality Enhancement' update to the BMW 120D with B47 engine to deal with an EGR issue. Will be same as reported today on a 220d B47: Phased TSB 'service action' of BMW B47 2.0 litre diesel engines where either ECU would need reprogramming or a new EGR valve fitted.
25-10-2018: Recall d ue to problem with exhaust gas recirculation (EGR) cooler on four-cylinder and six-cylinder diesel engines. The issue affects 268,000 BMW diesel cars in the UK, The recall notice states that a glycol-leakage from the EGR cooler may cause soot deposits to smoulder, melt the intake manifold and (in some cases) cause the car to catch fire.
5-11-2018: R/2018/258: BMW 5 Series Saloon Touring X3 X4 X5 3 series SaloonTouring Gran Turismo 4 series Gran Coupe Coupe Convertible 1 series 2 series Coupe Convertible: EXHAUST GAS RECIRCULATION COOLER COULD POTENTIALLY LEAK OVER TIME. The EGR cooler may leak,presenting a fire risk. FIX: The EGR cooler will be replaced with an im1,2,3,4,5,6,7 series, X1, X3, X4,X5, X6 proved version. VINS: WBA5E32010D787200 to WBA5E52090G721309
WBAWZ520300C23501 to WBAWZ520200T61737
WBA5L32090D788200 to WBA5L32080G540082
WBA8Y52030GV49900 to WBA8T32090G440750
WBA8H72030K508000 to WBA8J92060K784073
WBAXX120300G75029 to WBAXX120500U99954
WBA4E92050GA24001 to WBA4E92040G711998
WBAKT420X00M46500 to WBALS020600U16054
WBA1W52000P938100 to WBA1W720405A35328
WBA1S52040P809000 to WBA1S520805G80550
WBA2L72060V282201 to WBA2L52030V377125
WBA8D12080K488500 to WBA8F92050K773499
WBA2G72090V254204 to WBA2G520X0V661310
WBA4U320505A00101 to WBA4U320805A01842
WBA4P72060KW10800 to WBA4P72000K784670
WBAJC52070G579000 to WBAJC52090G579001
Build dates: 12-12-2013 to 17-8-2016
7-12-2018: R/2018/341: BMW 1,2,3,4,5,6,7 series, X1, X3, X4,X5,X6: EXHAUST GAS RECIRCULATION MODULE COOLER COULD LEAK. The EGR cooler may leak,presenting a fire risk. FIX: A visual inspection of the EGR cooler to check for leaks and excessive build-up of deposits. The EGR cooler will be replaced if required. VINS: WBALZ72050C955400 to WBA6G12070GT41585;
WBA1N32080J156802 to WBA1E72080J275800
WBAKS420900C48805 to WBAKS620600P86421
WBA1C520X0E981900 to WBA1C92000P879744
WBALX72020DL73500 to WBA6J120X0GD54982
WBAKV220600H12502 to WBAKV220000R00350
WBA3P320X0KE99000 to WBA3S92040K580945
WBA3U12020J848604 to WBA3U52090P658917
WBAWY52050LL19001 to WBAWY520400R03858
WBA3E120X0F161709 to WBA3E52090K615205
WBA3Y32040DZ26301 to WBA3Z92090D862921
WBAXX520100F90603 to WBAXX520900F90817
WBA3L52010F191503 to WBA8J72020K574090
WBA1H12030VW99902 to WBA1H32000V352393
WBA4B52030D572501 to WBA4G12000G298909
WBAVZ92010VR60201 to WBAVM72010VS55143
WBAYG42040DW89405 to WBAYG420X0D999896
WBAYC22040C999401 to WBAYC22070D255561
WBAXB72050DM70500 to WBA5J72090D222311
WBAXC62020DW87400 to WBA5N42050D287742
WBA6A62080DG65003 to WBA6E220X0GA38220
WBAFW92040C960900 to WBA5D52080GL96378
Build dates: 12-3-2011 to 25-4-2015
We need your help with our latest Satisfaction Index, so that we can help others make a smarter car buying decision. What's it like to live with your car? Love it? Loath it? We want to know. Let us know about your car - it will only take a few minutes and you could be helping thousands of others.
Help us with the Honest John Satisfaction Index now