Bentley Bentayga (2016) Review
Looking for a Bentley Bentayga (2016 on)?
Register your interest for later or request to be contacted by a dealer to talk through your options now.
Bentley Bentayga (2016) At A Glance
Even when considered against other luxurious SUVs, the 2016 Bentley Bentayga is a very tempting option. Granted, there are far cheaper SUVs - such as the excellent Audi Q7 - that do a fairly similar job, but none of those have the quality, craftsmanship or heritage of a Bentley. Of the other super-SUV choices, the Lamborghini Urus is the racy option and the Rolls Royce Cullinan is the wafty option, while the Bentayga sits slap bang in between and provides a good mixture of both. Strong in every area, so a great all-rounder.
Looking for a Bentley Bentayga (2016 on)?
Register your interest for later or request to be contacted by a dealer to talk through your options now.
It wasn't all that long ago that the Range Rover had the luxury SUV market all to itself, but those days are long gone as every luxury car maker with an ounce of business sense attempts to cash in on the enormous popularity of SUVs.
Bentley isn't alone in chasing this piece of the pie with the Bentayga. Porsche did it years ago with the Cayenne, while Rolls Royce and even Lamborghini have since followed with the Cullinan and Urus, respectively.
Aston Martin will shortly join the party with the DBX, and every time the Ferraris and McLarens of the world proclaim for the zillionth time that they'll never offer an SUV, their words are met with increasing amounts of scepticism.
Some will argue that all this constitutes these great brands selling out and dumbing down, while others will argue that they're merely giving the people what they want. Whatever the case, these cars are here to stay.
Judged purely on its own merits, you'd have to say that the Bentayga does a very good job of giving buyers what they want.
You'll make your own judgment on the way it looks, but the brash styling and desirable Bentley badge ensure that it always gets noticed. Climb inside, and you'll find every ounce of the quality, craftsmanship and class that Bentleys are famous for, with beautiful materials and flawless assembly standards.
The cabin is big enough and practical enough to serve the needs of a well heeled family, or to ferry colleagues between business meetings, and there's lots of luxury kit, too. On the road, it's comfortable enough and quiet enough to deliver the first-class experience to all those inside, yet it's also agile enough to let the driver have some fun when the working day is done.
Yes, none of this comes cheap. Even when you're buying used, you're probably facing a six-figure sum at least, and no matter which of the various engines you pick - with power outputs that range from potent to preposterous - your running costs will be off the chart. The thing is, if you're wealthy enough to even entertain the idea of buying a Bentayga, then the costs involved are unlikely to bother you one bit.
What do owners think of the Bentley Bentayga (2016)? Check out our
Owners' Reviews
from people who live with the car day in, day out.
Reviews for Bentley Bentayga (2016)'s top 3 rivals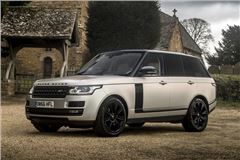 Land Rover Range Rover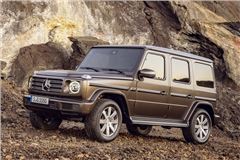 Mercedes-Benz G-Class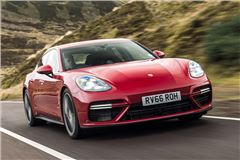 Porsche Panamera
What does a Bentley Bentayga (2016) cost?
See also