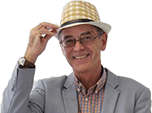 The fan in my car isn't working properly - what might be the problem?
The fan in my car isn't working properly. The temperature of the car is going up to 100 degrees and it only cools down when I put the interior fans on hot. Also, I checked the input pipe and the water in the bottle bubbles, but any other pipe connected to it gets nothing. What is the problem?
Asked on 17 July 2017 by Lee ridout

Answered by
Alan Ross
I would suggest that you get your cooling system pressure tested as it would appear that you may have a cylinder head gasket gone.
Similar questions

My car is due out of warranty next month. I have just been advised by Green Flag (starting problem) that the fan belt and tensioners are worn, and should be changed. The car has done 35,000 miles. Is...

I have a problem with the heater fan blower on my 2004 Vectra SRI. The blower only works on the high setting - 4. It does not work on 1 to 3. How do i locate the resister for this model.

Kia Sedona TS 2007/57 plate, Front heater blower not working, back works fine. Everthing looks good on dash but blower not blowing. Can hear low humming noise when turned on.