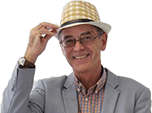 Where can I find a garage in Dorset to regas my air conditioning?
I am looking for a recommended garage/specialist to top up the air conditioning on a 2004 Toyota Corolla in the Poole, Dorset area
Asked on by Rob Ware

Answered by
David Ross
Similar questions

A week ago I asked about my daughter's 2008 Honda Jazz 1.4. You suggested uneven tyre pressure, which there was, or electric power steering motor wearing out. Apparently the car is still heavier turning...

The air-con in my van does not seem to do much. Is it true it needs servicing every two years?

Following your answer about garages replacing aircon compressors when all that was needed was a new clutch, mine failed a week ago. I took the car, a 10-year-old Passat, to our local independent garage...