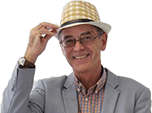 What's the best product to protect the underneath of my scooter from rust?
I have just taken delivery of a new Vespa GTS 300 and want to protect the underneath from rust which they are renowned for. What is the best product to use?
Asked on by Nic Wihl

Answered by
Georgia Petrie
ACF-50 is a very popular anti-corrosion product. Spray some on a dry cloth and then wipe it on with a clean, dry cloth. We'd advise putting it anywhere water and grime can reach. You don't need a lot and make sure to wipe any excess off.
Also, get a cover (if your Vespa is going to be sat outside). We suggest an Oxford Stormex one. We reviewed it here, but make sure you get the right size for your scooter:
kit.honestjohn.co.uk/reviews/review-oxford-stormex.../
Similar questions

I have a Xiaomi M365 folding electric scooter. The other day I was stopped by the police who told me it needed three wheels, brake lights that didn't blink and were at the correct height. They threatened...

I am thinking of getting a electric scooter that is limited up to 25km/h. Would I need a licence for this and can I use it to commute?

I just read an email from you in which there is a review of the Micro Sparrow electric kids scooter. A few days ago, I received an email from Surrey Police that said that all powered vehicles (which include...