Volkswagen Golf (2013 - )
Last updated 25 April 2017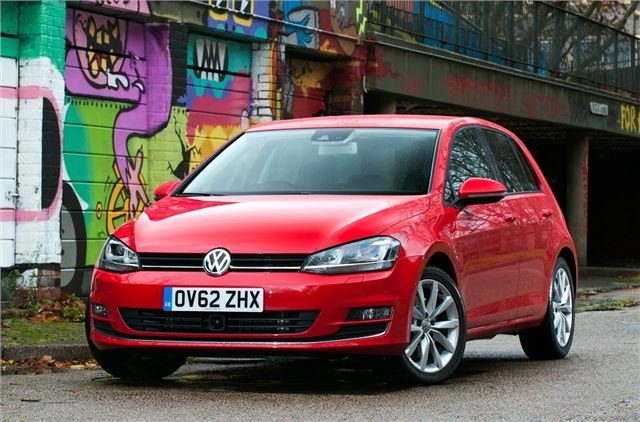 Seventh generation Golf sets perceived quality benchmark for class. More spacious than before. Better to drive. Refined and comfortable. Multiple award winner.
Owners report worse fuel economy from 2.0 TDI than previous Golf. Still suffering problems with 7-speed dry clutch DSG. Good to drive but too many faults to stay 5 star.
Updated 21 April 2017
Report that while a 2014 VW Golf 2.0TDI 150 GT was in for warranty work on a door seal, one front damper was found to have failed and the other to be'misting'. Failed damper replaced under warranty....
Introduction
Over the years the Volkswagen Golf has become the small hatchback to beat. What started out as a humble replacement for the Beetle is now seen as the benchmark that all other hatchbacks are judged by. And almost 30 million have been sold worldwide. But the gap is closing.
The competition is now better than ever and Volkswagen is well aware of that. At the official unveiling of this, the seventh generation Golf, Volkswagen took the unusual step of talking about how good the Ford Focus is. It seems the Germans might be just a bit worried.
It's not only the Focus either. A few years ago people would have laughed if you'd have mentioned Hyundai and Kia in the same breath as Volkswagen but the Korean brands have shown unprecedented improvement in the past 10 years and the i30 and Cee'd are seriously good cars.
But if you're expecting a radical new look than you'll be disappointed. The Golf is based on the same platform (called MQB) as the new Audi A3 and SEAT Leon so it's no surprise to see a similar profile. Volkswagen has played it safe with the styling. Very safe.
This Golf looks unnervingly similar to the old one at first glance, especially from the front. Park new alongside old though and you'll notice the more angular lights and a wider stance.
It may not be a revolution in car design but then Volkswagen hasn't tried to reinvent the wheel with the new Golf. Instead they've taken the qualities of the outgoing model and added to them with improvements in every area.
It's a hugely capable and high quality car that goes about it's business in a fuss-free fashion. It may not break any boundaries but it does everything you want it to and it does it very well. As an all-rounder it can't be bettered. In fact it's pretty much perfect.
Volkswagen Golf 2013 Road Test and Video
Volkswagen Golf GTD 2013 Road Test
Volkswagen Golf GTI 2013 Road Test
Volkswagen Golf BlueMotion 2013 Road Test
Volkswagen Golf 1.4nTSI 140 ACT Long Term Test Reports
Volkswagen Golf GTE 2014 Road Test
Volkswagen Golf 1.0 Bluemotion Petrol Edition 2016 Road Test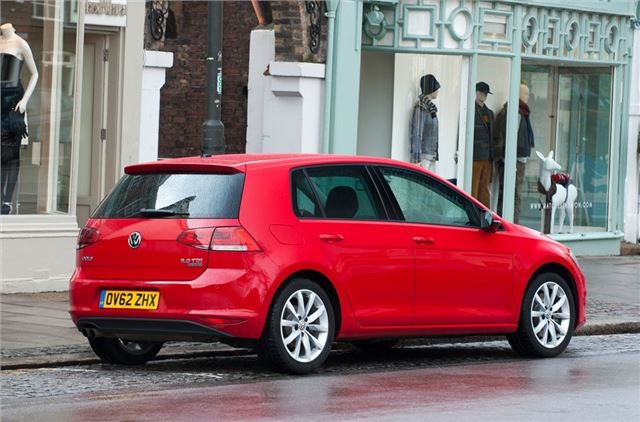 Next: Model History
Share this

Tweet
Owners' Reviews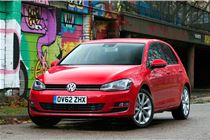 Pretty much faultless...
On 23 February 2017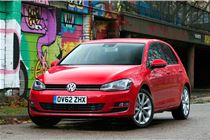 Probably one of the best cars I have ever owned
On 23 February 2017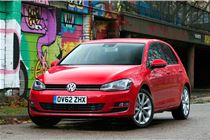 A good car let down by disappointing faults and poor dealer service
On 9 September 2016
Buy a Volkswagen Golf from £8,750