SEAT Mii (2012 - )
Last updated 18 August 2014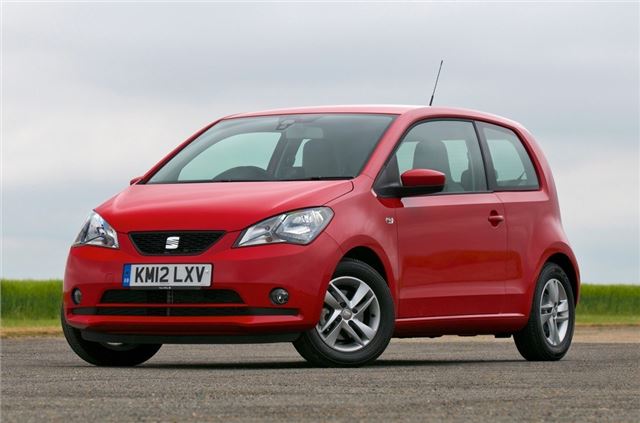 What's good
What to watch out for
From £7,845 undercut by Skoda Citigo at from £7,630.
19-5-2012: VW Up owners club forum postings mention a noisy gearbox, possibly due to clutch bearing or gear cluster rattle.
21-2-2014: New VW Up (same as SEAT Mii) automated manual gearbox has given trouble from delivery. Sometimes the car will not move because the gear lever will not select a gear. Moving away from traffic lights on a hill the car sometimes stalls. It has been back to the dealer for a software update and there was some improvement.
25-3-2014: Severe owner driver criticism received of VW HI Up (Same as SEAT Mii) automated manual. Unavailable to test drive prior to purchase. "When the car did come in (mine!) I found the performance very unsatisfactory. Gear change was very erratic, frequently taking one to two seconds to change. Also, starting from stationary was sometimes impossible, without first going into reverse - a potential hazard in a queue of cars! The salesman did admit that this model was underpowered for the automatic and the electronics had been added on (as an afterthought?). Bath Volkswagen did check out the car again for me and found nothing wrong, but said they could not test the electronic side."
Recalls
3-5-2013: R/2013/058 872 SEAT Miis, Skoda Citigos and VW Ups recalled because some may be fitted with airbag control units with incorrect parameters programmed. On these vehicles the diagnostic function for the side crash sensors is deactivated resulting in potential faults not being recognised and the airbag warning not illuminating. The recall was to reprogramme the airbag cvontrol unit. Build dates 14-1-2013 to 19-3-2013. VINs: VSSZZZAAZDD320365 to VSSZZZAAZDD324562
Back: Model History
Next: Driving
Share this

Tweet
Similar Reviews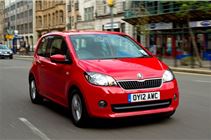 Skoda Citigo 2012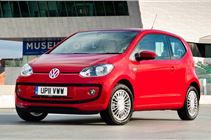 Volkswagen Up 2012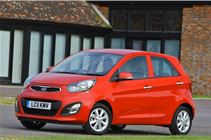 KIA Picanto 2011