Renault Laguna (2001 - 2007)
Last updated 9 May 2014
Stylish looks, luxuriously well equipped and a comfortable ride. A fine motorway cruiser. Excellent crash test rating.
Plagued by wide-ranging problems with the electrics, mechanicals and build quality.
Updated 1 March 2013
Some dealers are now refusing to take this model Laguna in p/x to retail because of the potential for expensive come-backs over electronic problems.
Introduction
The new Laguna is two cars in one. Instead of offering a choice between a saloon, a hatchback and an estate car, Renault gives us a choice between two very good looking hatchbacks.
One is a sort of combination hatchback/saloon. The other is best described as a fastback estate, though Renault chooses the words 'Sport Tourer'. It's a few millimetres longer than the hatchback and a few millimetres taller. And while it's hardly ideal for carrying fridges and furniture, it's far prettier than a flat-backed, van-like estate car.
Next: Model History
Share this

Tweet
Similar Reviews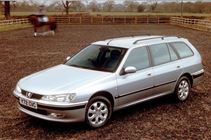 Peugeot 406 1999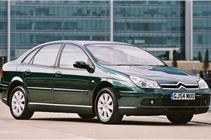 Citroen C5 2001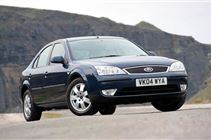 Ford Mondeo 2000