Citroen C4 (2011 - )
Last updated 27 August 2016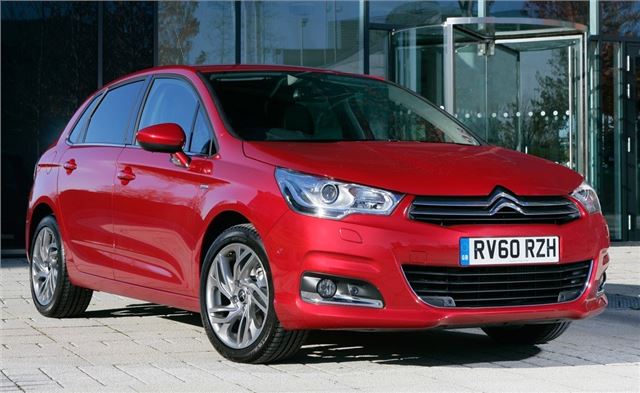 Huge improvement in quality on previous C4. Comfortable and quiet on the move. Large and useful boot. Good HDi diesel engines. Neat styling.
Array of warning chimes can be annoying. Relatively crude suspension not in the same class as the Focus or Golf. EGS 'automatic' takes getting used to.
Updated 2 June 2016
Intermittent heaviness felt in electric power steering of 2016 Citroen C4 BlueHDI 100. Might be an earth fault.
Get a My Car Check report now


Get insurance quote
Finance this car
Fuel Cost Calculator
Introduction
The original Citroen C4 was a boldly styled car both inside and out that featured some unusual and innovative features. But while it was certainly different, it met with some resistance from its target market - the more mature and discerning owner who doesn't necessarily want a car that stands out. So for the second generation model, Citroen has played it somewhat safer, sacrificing the radical styling for comfort, quality and refinement.
With the forthcoming DS4 designed to be Citroen's sporty offering in the medium-family hatchback market, the C4 is free to be a comfort-focussed model that's also practical. In this respect it's very successful thanks to an impeccably good ride, very low noise levels, impressive refinement and a spacious cabin. It's far from the being the best car to drive in its class, that remains the Ford Focus, but then it's not supposed to be. Instead it's composed and relaxing on the move.
Inside, the quality of the interior is massive improvement over the original C4. Not only is the layout a lot more user-friendly, there's also far more useable storage and the materials used throughout feel of a much higher quality. Features such as the much-hyped fixed-hub steering wheel and transculent digital dash of the old model have been ditched in favour of a more conventional look and although it's not as radical, it's a far more pleasant cabin overall that also feels better built.
There's a good range of engines too, including the excellent 1.6-litre HDi which is quiet, smooth and impressively sprightly. It's also very economical with the new green e-HDi models - Citroen's equivalent of Bluemotion or Econetic - capable of a claimed 67.3mpg with CO2 emissions of 109g/km, so running costs are low. And with good levels of standard kit and residual values predicted to be much stronger than before, the C4 has more appeal than ever.
Citroen C4 2.0 HDi 150 2011 Road Test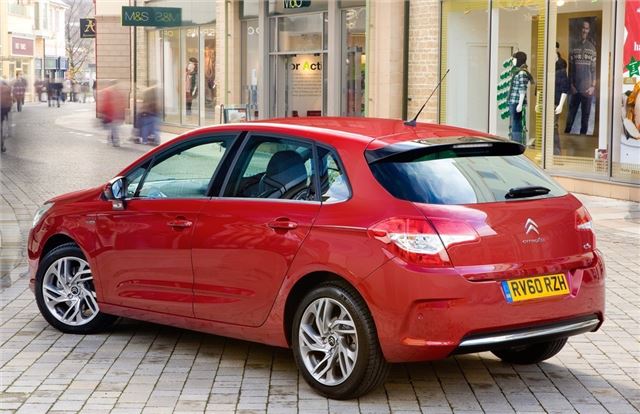 Next: Model History
Share this

Tweet
Owners' Reviews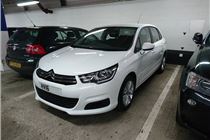 An extremely pleasant surprise
On 22 July 2016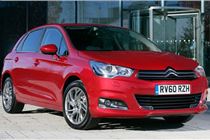 Very comfortable,responsiva and economical so far.
On 7 April 2016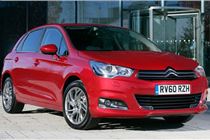 smooth operator
On 2 January 2016
Buy a Citroen C4 from £5,491