Top 10 camping essentials for your car
The Great British Summer. Red skin, rain, midges, freezing water and windswept tents in uneven fields. But it doesn't have to be so uncomfortable, thanks to your car. In fact there are loads of in-car accessories that can make your annual pilgrimage to the seaside or Lake District a far less painful experience. We've tracked down ten of the handiest.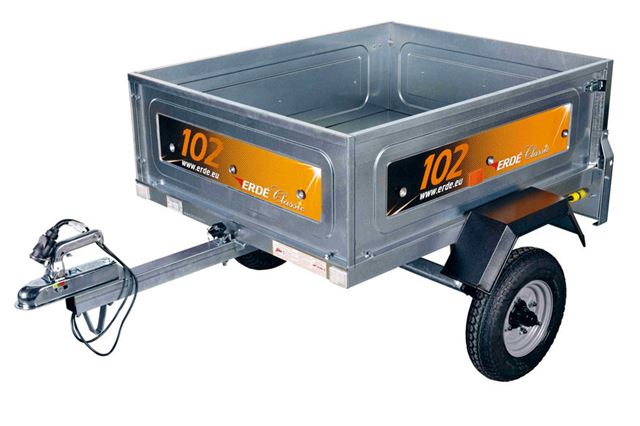 1


Erde Classic 102.2 Trailer - £280
If you have a small car then fitting all of your camping gear in might prove tricky, particularly if you have children. A little trailer like this is the ideal solution – it's light and small enough to be towed by drivers with a basic category B licence, plus it can be towed even by little, low-powered hatchbacks. This affordable trailer is the smallest in Erde's comprehensive range and it does require home assembly, but that should be easy for most DIY savvy people.
The trailer comes with electric hook-ups for the rear lights and the lights themselves are protected, meaning you can store the trailer vertically. The gross weight rating is 300kg, so you can load 245kg of stuff into the trailer safely – but this is a very small trailer and consequently it isn't suited to bulky items. If you're carrying big stuff then you'll need a larger trailer – but Erde has those. With no training a basic category B and B1 licence holder can tow trailers up to 750kg, or over 750kg provided the combined weight of the car and trailer is no more than 3500kg. 
Comments