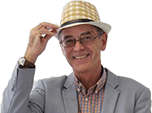 My parking sensors sound too early in my garage - is there a device that can help me park?
I have just bought a new Peugeot 3008. It's a very tight fit length wise in my garage and the front parking sensors sound off too early to be of use. I wonder if you know of any product, such as an infrared beam type, that would help?

Asked on by Roy Proudlove

Answered by
Andrew Brady
You can buy aftermarket parking sensors but I suspect they won't be any better than those fitted to your 3008. As a slightly old-school suggestion, have you considered attaching a tennis ball to a piece of string and hanging it from the ceiling in your garage? If you place it to touch your car's windscreen when you're far enough into the garage, you'll always know when to stop.
Similar questions

Can I have my 2017 Peugeot 3008 air con regassed with older spec refrigerant substituted to cut costs?

At a recent annual service for my 2017 Peugeot 3008, I requested that the front and rear wheels be swapped round so that tread wear was evened out. However, I was informed that although this was possible,...

My 2017 Peugeot 3008 suffered a windscreen chip and the screen needs to be replaced. Autoglass (via LV) say I will need to take the car to a Peugeot dealer to get a recalibration for lane departure etc....
Related models

Well-finished, stylish cabin. Well-equipped as standard. Full-colour digital instruments on all models.