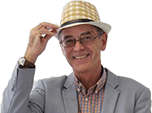 What's the best budget dash cam?
I had rubbish fly off a lorry that damaged my car. It was going the other way so I have no idea who it was, so have to claim off my own insurance. If I had a dash cam, I might have caught the company's name or number plates. Do they catch the other side of the road and which is the best value? My husband bought one for about £40 from Aldi a year or so ago, but it wasn't any good but I don't want to pay a fortune for the sake of it. I just want one that works without too much effort on my part.
Asked on by Jakki

Answered by
Georgia Petrie
Stones and debris falling off lorries actually causes a lot of issues like this. It's one of the reasons we always recommend dash cams, even to people who argue they'll never get into an accident. To record footage of the other side of the road, or for multiple lanes of traffic, you'll want something with a wide angle lens. You haven't stated a budget, but for something with very little faff to set up, a decent lens and an affordable price (£45) - I'd recommend the YI Smart. We reviewed it here (you can also buy straight from the review page if you like the sound of it):
kit.honestjohn.co.uk/reviews/review-yi-smart-dash-.../
You can either plug it in every time you get in or out of your car (which I do) or you might be able to get it hardwired, which won't drain the battery if you leave it plugged in.
Similar questions

I read with interest your article on the varying rules throughout the EU on the use of dash cams. Is it safe to assume the same applies to the cameras bikers often fit to their helmets? I'm in the process...

Can you recommend a good dashcam with a suction fitting which is at least 1080p resolution and has the ability to record for a while after parking in a supermarket car park?

Can I use a battery conditioning charger (I think that's the term) through a 12v socket in my car's cabin? Obviously not one wired through the ignition switch.