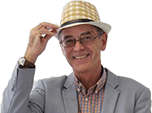 Can I use a battery conditioning charger through a 12v socket in my car?
Can I use a battery conditioning charger (I think that's the term) through a 12v socket in my car's cabin? Obviously not one wired through the ignition switch.

Asked on by Alan hill

Answered by
Georgia Petrie
We'd use a C-TEK trickle charger like the MXS 5.0 12v that we've reviewed, they do other models for different sized engines too:
kit.honestjohn.co.uk/reviews/review-ctek-battery-c.../
As for the 12v charging, you can buy a Cigarette Lighter Charger Adapter from C-TEK on Amazon:
www.amazon.co.uk/CTEK-CTE-56263-Cigarette-Lighter-...1
If you scroll down to the reviews on the battery charger Amazon page and select reviews that mention 'cigarette lighter', you can see examples of people who have charged their car's battery using the 12v adaptor too.
Similar questions

I have a Mk4 Ford Cortina registered in 1978. When is it tax free and how do I go about getting it registered as tax free?

Thinking about buying a small electric car for my wife. She does mainly local trips, shopping, visiting friends, absolute maximum 70 - 80 miles in a day. I know new electric cars are expensive and suffer...

We have a BMW Z4 which hasn't been used over the winter. A new battery was fitted late last year, but this morning it is as flat as a pancake. The AA has suggested either another new battery or purchasing...