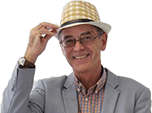 What are your top 10 dash cams?
What are your top 10 dash cams?
Asked on by ian

Answered by
Georgia Petrie
Similar questions

My Kia dealer is offering a Philips ADR 820 dashcam fully installed (no visible cables) for £250. Is that a reasonable deal?

My car got keyed recently which got me thinking about recording while away from my car. What is the best/cheapest option when looking to purchase something that can record motion/incidents on outside of...

I have decided its time to invest in a dashcam that will record both front and rear footage, but we need one with good resolution, at least 12 hours constant recording on battery alone, zoom facility to...