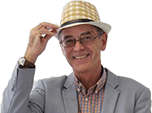 What are your top 10 dash cams?
What are your top 10 dash cams?
Asked on by ian

Answered by
Georgia Petrie
Similar questions

I have decided its time to invest in a dashcam that will record both front and rear footage,vbut we need one with good resolution, at least 12 hours constant recording on battery alone, zoom facility to...

Is the Apachie front/rear dash cam a decent product and at £35 with a 16GB memory card do you think it's value for money?

I don't have speed camera alerts on the built in sat nav in my car and was told by the dealer they are not legal. I could use Google Maps but don't know how to include speed cameras. My old Garmin gave...