SEAT Alhambra (2010 - )
Last updated 8 October 2016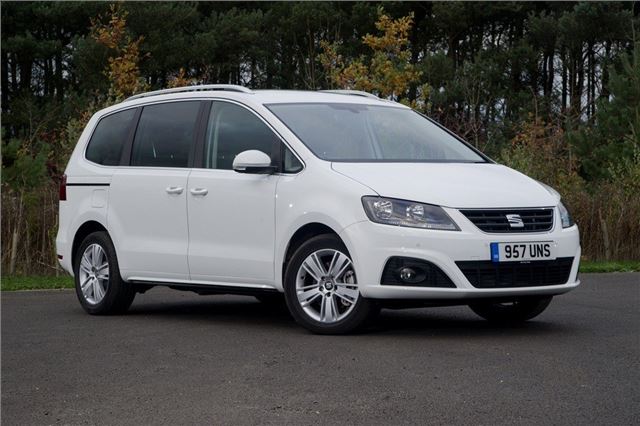 What's good
Sliding side doors as standard.
Very spacious with a good quality interior.
Frugal and low CO2 TDI engines.
Sister car to the new Volkswagen Sharan but better value.
5-Star Euro NCAP rating: 96% Adult Protection; 80% Child Protection; 46% Pedestrian Protection; 71% Safety Assist. (96% is an excellent score in the most important category.)

What to watch out for
Potential problems with 1.4 TSI petrol engine.
RHD Alhambra leaves a triangular smear patch on the windscreen where the LH and RH wipers don't meet.
16-7-2012: Diesel DPFs require Adblue and some dealers charge an unreasonable amount for this. Can be obtained from around 25% of fuel service stations much more cheaply.
8-9-2012: Engine of 33k mile 2010 (less than 3 years old) Sharan 2.0 TDI (same as Alhambra) became noisy. Swarf found in engine oil. Engine replaced under warranty.
28-12-2013: Complaint that Alhambra 2.0 TDI 140 ran out of Adblue on a long journey and that instructions for replenishing it were far from clear.
22-10-2014: Dual Mass Flywheel of 2010/60 reg SEAT Alhambra 2.0 TDI failed at 35k miles. SEAT dealer blamed Tunit ECU reprogramming for having increased the torque that the DMF had to absorb.
8-10-2016: Complaint of water ingress to December 2012 SEAT Alhambra fitted with a sunroof. Turned out that the sunroof drain pipes has become blocked with debris from a tree that the car had been parked under. Warning here is that if you regularly park an Alhambra with a sunroof under a tree you need to regularly get the sunroof drain pipes cleared with an airline.
Recalls
7-5-2012: SEAT Alhambra. Seems to be a TSB over the electrics of the Alhambra's Sharan sister, a fault in which is holding up the production of looms for towbars.
Back: Model History
Next: Driving
Share this

Tweet
Owners' Reviews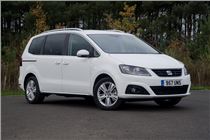 Very practical and feels solid but the 2.0TDi engine is noisy
On 2 November 2014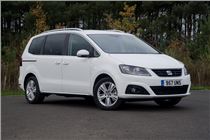 Almost flawless.
On 22 August 2011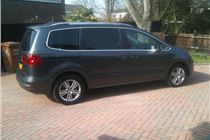 So much better than the old one, and that was brilliant too!
On 24 March 2011
Buy a SEAT Alhambra from £15,000