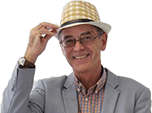 Our Cars: Charlotte Cobbs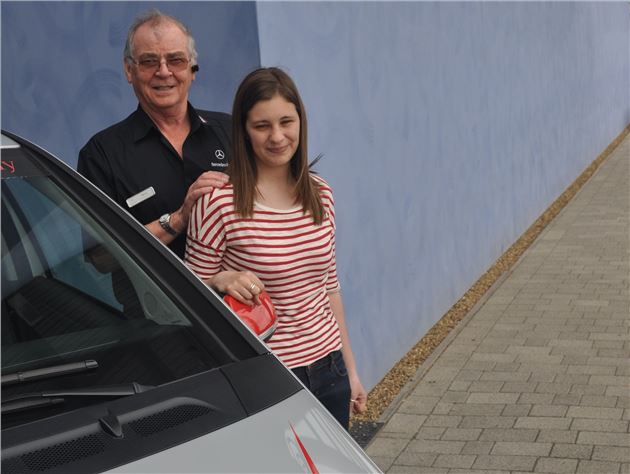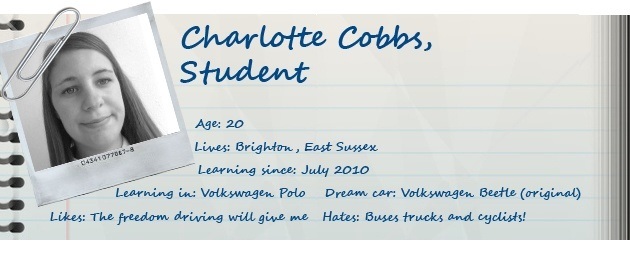 20 October 2011: Light at the end of the tunnel
I was very lucky to be invited to Mercedes-Benz World, Brooklands, which became a real eye-opener for me. When arranging it with Mercedes World's PR man, Simon Bench, I thought I was going there to improve my driving skills by having a go at some of the courses, including the tracks and skid pan. That was a scary thought!
Although I had been on ice and snow in my driving lessons with Vaughan back at the beginning of the year when we had that cold snap, I wasn't allowed to get above 10mph. Mercedes-Benz World would have me going on the ice at 70 or 80mph to learn how to control a skidding car.
But, when I got there, things were different. I was introduced to my instructor for the day, Henry, who took me to a brand new Mercedes-Benz A-Class. Great, not only did I have a new instructor sitting beside me, but I was going to be driving a brand new car too. No pressure!
Anyway, he directed me around Surrey, through residential roads and roundabouts whilst giving me a guided tour around the county. I could already feel my arms stiffening and my shoulders weighing heavy with tension. I really needed to concentrate. I certainly didn't need Henry telling me useless information about Surrey's surroundings!
It seemed to be going as well as it could be, despite Henry's commentary and my locked-in arms. But, as always when things seem to be going well, reality brings you back down to earth with a bump.
We approached the A3 slip road and came hurtling down it. I looked in my right wing mirror. There wasn't anything coming, so I pressed my foot harder on the accelerator to get up to speed and join the dual carriageway. All of a sudden we came to an abrupt halt at the end of the slip road.
Henry hadn't felt safe and intervened, slamming on his dual-control brakes. Why? Confusion was running through my head. Then I realised. There was a massive truck steaming up on my right-hand side.
When it had passed, Henry asked me to start the car again and I drove back to base where he told me that the "truck incident" had happened because of my "tunnel vision" - I didn't move my eyes or head enough to take in everything around me.
Fabulous, something else to overcome! By this point I didn't care what the reason was, my confidence was shot to pieces. I thought I'd never pass my test.
To raise my confidence again, Simon offered for me to come back the following week to try my hand at the courses that I thought I'd be driving on the first time around.
So I met Henry again and we went on the slalom course. At first I gingerly drove around the cones, but with every lap the tension in my upper body began to melt away, elevating my confidence in the process. It was strengthened further when we moved from the slalom course to a track.
Henry got me to focus on moving my head as I drove round the bends. I could feel a sledge hammer bulldozing through my tunnel vision with every corner. At the end of this particular drive the truck incident still haunted me, but not as much. My confidence had been restored, overshadowing past mistakes. 
Maybe I can do this after all!

« Earlier: Buying my first set of wheels Later: What a difference a day makes »