Getting your driving licence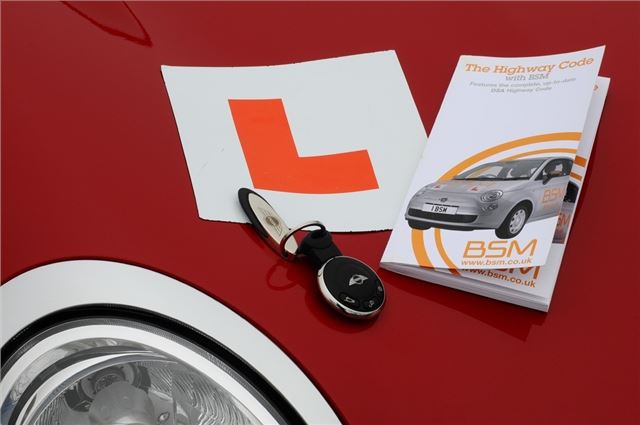 So you want to learn to drive. Simple enough but there a few bits of vital paperwork you'll need to get sorted first. To get your driving 'career' started you need a provisional licence. You can apply for this up to three months before your 17th birthday and it allows you to sit your theory test on the day of your 17th birthday if you really want to.
To apply for a provisional licence, you can do this in person at the Post Office, where you will need proof of identity, such as a passport, birth certificate or student card. Simply fill out form D1 and hand over the £50 fee and you'll be sent your provisional licence. You can also send off the relevant form, ID and fee to the DVLA by post, which will take around three weeks to be processed.
Or, you can do it online via the Directgov site although it's not quite as straightforward as it should be as you have to register for a Government Gateway user ID and password. When you receive your provisional licence, check all of the information on the card is correct.
The theory test...
The theory test for car drivers consists of two parts: a multiple choice questionnaire and a hazard perception test. With the multiple choice test, you must answer a minimum of 43 out of 50 questions correctly in the allotted 57 minutes of the exam to pass.
The hazard perception test consists of 14 video clips and 15 hazards. A maximum of five points are awarded for each hazard, so the earlier you spot a hazard the more points you score. To pass the hazard perception test, you need to score a minimum of 44 out of 75. If you fail either part of the theory test, you are required to re-take both parts to successfully pass. You'll be given you're score very soon after sitting the two tests by staff at the testing centre.
Taking to the road
With the theory test completed completed, you can take to the road with a driving instructor or a fully qualified driver who is over 21-years of age and held a full driving licence for at least three years. The car you learn in must also clearly show 'L' plates (or 'D' plates in Wales) at the front and rear, and it must be properly MoT'd, taxed and insured.
As a learner driver, you still need to be listed on a car's insurance, unless you're in a driving instructor's car which has insurance that already covers you. When you apply for your provisional licence, you must tell the DVLA (Driver and Vehicle Licensing Agency) if you have any eyesight problems or have had corrective eye surgery. But if you only wear glasses for short or long-sightedness or are colour blind, you don't need to tell the DVLA. As part of the practical driving test, you will be asked to read a number plate from 20m for the new-style plates (AB12 CDE) or 20.5m for an old-style plate (A123 CDE), so best to check this when you start lessons.
With a provisional licence, a 17-year old can drive mopeds, certain motorcycles and agricultural tractors with L-plates. You can also start to learn to drive in cars with automatic and manual gearboxes. However, if you sit your driving test in a car with an automatic gearbox, your driving licence will restrict you to cars fitted with an auto 'box. Pass your test in a manual gearbox car and you can the drive manual and automatic gearbox-equipped cars. This is because an automatic gearbox doesn't require the driver to demonstrate effective clutch control to the examiner, so it cannot be tested, whereas a manual driver can control a car with an auto 'box.

Comments