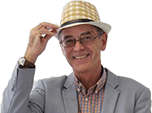 Top 10: Used small cars for £3000
Whether you're a new driver looking for an easy-to-drive car with low insurance, or you simply want an urban runabout with cheap fuel costs, a small car will cater for the needs of many. You don't need a massive budget to afford a good second-hand small car, either.

1


MINI Hatch (2007 - 2013)
You might think £3000 won't get you very far if you want to buy something trendy, but it'll get you a MINI Hatch in Cooper trim from around 2008.
Avoid large wheels unless you want an ultra-harsh ride, and don't bother stretching to a Cooper S - they'll be ropey for this money as we've had numerous reports of problems involving coked up engines and timing chain failures.
Comments