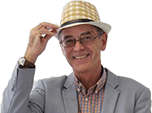 Top 10: Used crossovers for £10,000
The Nissan Qashqai introduced the world to the idea of the 'crossover', a pseudo-SUV mixed with family hatch sensibilities and pricing. With so many rivals following there's now lots of used examples on offer. Check out our pick of £10,000 choices. 

9


Subaru XV
Little known outside a 20 mile radius of a Subaru dealership, the XV was an expensive, typically Subaru over-engineered choice in the crossover marketplace. That it lacks visibility in most buyers' consciousness plays into the savvy buyer's hands here, as depreciation has brought the SV into our £10,000 budget. And it looks like a steal at this level.
Being a Subaru it's a genuine 4x4 and it's fun to drive, even with 2.0-litre diesel specification we'd recommend. You'll find plenty with under 40,000 miles too and some as young as three-years old. The interior might be the very definition of 'plasticky', but it's robust and outside it's a sharp looker. Worth the effort if you need your crossover with some proper 4x4 hardware and dare to be different. 
Comments