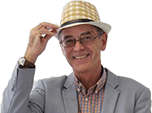 Top 10: Used crossovers for £10,000
The Nissan Qashqai introduced the world to the idea of the 'crossover', a pseudo-SUV mixed with family hatch sensibilities and pricing. With so many rivals following there's now lots of used examples on offer. Check out our pick of £10,000 choices. 

7


Skoda Yeti
A silly name for a brilliant car, the Yeti is a useful box that's very SUV in its look, but more crossover in how it drives. Indeed, alongside the Mazda CX-5 it's the driver's choice, yet there are no practicality compromises because of that.
It's now been replaced, though big sales while it was new means there's a lot of used examples out there. Be picky then, like we were when we looked, finding a lot of 2014 model year 2.0-litre TDI models in SE trim and upwards with under 30,000 miles on their odometers. Buy one of those and you can't really go wrong. 
Comments