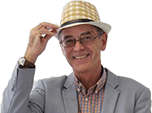 Top 10: Used crossovers for £10,000
The Nissan Qashqai introduced the world to the idea of the 'crossover', a pseudo-SUV mixed with family hatch sensibilities and pricing. With so many rivals following there's now lots of used examples on offer. Check out our pick of £10,000 choices. 

4


Jeep Compass
With a seven-slatted grille, that famous off-road Jeep heritage and the Compass name itself suggesting adventure this might be the crossover choice to do the school run if it's at the end of the Rubicon Trail. Actually, it's not, Jeep somewhat forgetting its off-road roots here, and focussing on family-friendliness and road-prowess rather than rock-clambering.
Nothing wrong in that, in this present company - and at least it's different. Being American, there's a big petrol engine, a 2.4-litre on offer, though we'd avoid that and instead have the 2.2-litre CRD turbodiesel or 2.0-litre petrol. The latter is front-wheel drive only, the diesel having all four-wheels driven. Limited trim comes well specified, too. If you're sold on the idea of a crossover, but don't really want to admit it the Compass is worth a look. 
Comments