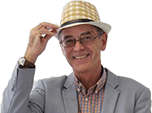 Top 10: Short lived cars
The amount of time, money and market research that goes into developng a new car means that, generally, success is almost a given. It the reason why most modern cars are relatively bland, but also why there aren't many stinkers either.
But occasionally a car comes along that gets it so wrong, or is so bad, that it's dropped in its prime. Here are ten of those cars, each picked because here in the UK they failed spectacularly.