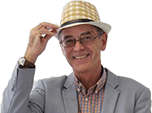 Top 10: PHEVs
The popularity of PHEV plug-in hybrids is on the rise - helped by the tax breaks they offer company car drivers - and there are now an ever growing choice of models around. They also make sense for private buyers too, especially for those doing low mileages. So which are the most popular with you, our readers?

3


Mitsubishi Outlander PHEV
If one car can claim to have been the godfather (or should that be grandad?) of plug-in hybrids, it's this. When it was launched in 2013 the Outlander PHEV held the honour of being the world's only plug-in hybrid SUV. And it has proved hugely popular since. Company car drivers love it because of the cheap Benefit In Kind tax. Journey carefully for fewer than 20-25 miles per day - and always keep your PHEV plugged in at home - and in theory you'll never delve into your fuel tank.

Comments