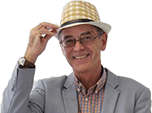 Top 10: Oldest new cars you can buy
Although most models are treated to a thorough refresh every few years, there are cars that haven't been treated to a substantial update since they first went on sale.
Just because they aren't the latest and greatest though, doesn't mean they're not worth considering. There are some advantages to buying something that's been around a while. For one, the car maker would have worked out all of the model's foibles, but also with a long production cycle there should be a good supply of parts. With this in mind we scoured the new car price lists to find the ten best oldest models you can buy now.
1


With production ceasing in the UK this year, the Defender just makes our cut. Although it has changed substantially over the decades, it's visually, conceptually and philosophically close to the 90 and 110 it replaced in 1984. The pick-up version even shares a component with the 1948 version.
It's crude and noisy by modern standards, but it's the epitome of ruggedness, strength and capability. To acknowledge the car's passing, Land Rover launched three special editions priced from £27,800 which will be available to buy from August – the last chance you'll get to buy a current Defender in England. Although rumours are, there is an all-new Defender coming next year.
Launched in the UK: 1984
Comments