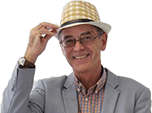 Top 10: Large premium cars
If it's comfort, space and performance you want, then you can't go wrong with one of these premium models. But it's not all German makes with a few surprises in this top 10. So here are the most popular large premium cars as decided by you our readers, calculated by which reviews have the most page views.
8


You could describe the Arteon as a posh Passat, but Volkswagen would rather you didn't. It's a replacement for the Volkswagen CC, which in turn was a replacement for the Volkswagen Passat CC - essentially a four-door coupe version of Volkswagen's Ford Mondeo rival.
Even in more powerful variants, the Arteon isn't exactly a thrilling drive. But that's not what you buy an Arteon for. If you're looking for something that stands out, feels extremely upmarket but you're not too worried about the badge on the bonnet, the Arteon could be the car for you.
Comments