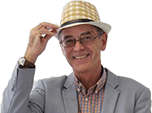 Top 10: Crossovers ahead of their time
It wasn't until the 2007 Nissan Qashqai that the word 'crossover' entered mainstream motoring. But you could argue that Nissan didn't invent the crossover at all – it simply popularised a certain type of car to the extent that they all amalgamated into a recognised genre.
There were genre-bending 4x4-type cars that served perfectly well as family runabouts long before the Qashqai came – and that now seem ahead of their time. Here are our favourite ten.