Sponsored Feature: Compare the Market launches quiz for car enthusiasts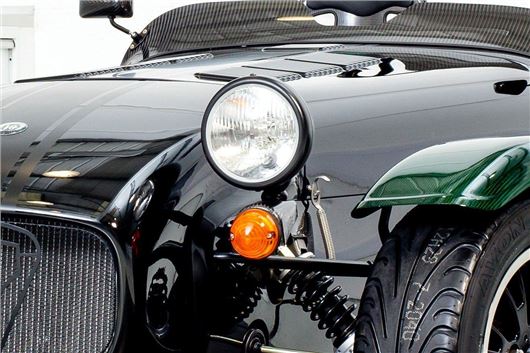 Published 28 May 2014
One thing that all classic cars have in common is iconic features that make them instantly distinguishable. Take the Beetle's flared wheel arches, the Porsche 911's raising spoiler or Mercedes-Benz' upstanding bonnet badge - elements that individuals with even a passing interest in motoring would be hard pressed not to recognise.
Now clearly you love cars, it's why you're here after all. But how much do you love and know about them? Could you identify a car simply by looking at a picture of its headlights, for example? Insurance comparison website Compare The Market recently launched a fun quiz where visitors are presented with ten photos of car headlights and are then asked to name the car. You can then share your results via social media and challenge friends to outdrive you, as it were.
Some headlights, such as those adorning the aforementioned Mini and perhaps newer Audi models, are pretty distinguishable; however some of these photos will test even the hardiest of car enthusiasts. Do you know your Skoda Fabia from your Kia Pro Cee'd GT, your Alfa Romeo MiTo from your Fiat 500?
Honest John Classics readers can access Compare The Market's quiz by clicking here. Be sure to let us know how you got on and brag about (or hide from) how you did to your petrol head friends.
Comments
Author

John Slavin
Latest