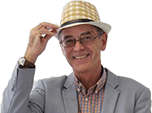 Every month the Society of Motor Manufacturers and Traders (SMMT) publishes new car registration figures for the UK, showing what cars were the most popular, whether they were bought by fleets or private buyers, and various other information including fuel type. Not only does it feature the best sellers, it also features the worst.
For this data bank, we're bringing you a lowdown of the biggest winners and losers from the past month – the five best and the five worst. Click the interactive chart above to see the data – the large circles represent winners and the tiny cluster in the centre represents losers.

Audis are everywhere - go out into a town or city and you can be almost certain to see one. The popularity of Audi models could be attributed to its comprehensive model range, which features everything from a small city car to a V10 supercar,with a host saloons to SUVs in between. But there's more to the brand's popularity than simply making a good range of cars, and Audi knows it.
Clever marketing, advertisement and a healthy dose of product placement means that buyers aspire to own Audis – and unlike a Rolls-Royce or Ferrari, an Audi is attainable for most people. With 7585 new cars registered in November 2011, Audi was the fifth most popular brand of the month.

Perodua is a little known company. It gets very little exposure, and that which it does get is rarely good. Jeremy Clarkson once bought a Perodua Kelisa for his DVD and smashed it to pieces, calling it 'soulless.'
It might come as no surprise, then, that the company sold just 31 cars in November – but its Myvi, while far from the best car on sale, isn't as bad as many would think, offering no-nonsense transport at a low cost, starting at below £6000.

Like Audi, BMW is a brand people aspire towards. It has a reputation for building high quality, reliable and luxurious cars, and strives to make them enjoyable to drive. All of the models in its range are rear-wheel drive and have fairly even weight distribution, a philosophy BMW has stuck to despite most manufacturers opting for a cheaper front-wheel drive system on most models.
Its success is helped, much like Audi's, by a broad model range. There're high-end cars like the new 6 Series and more mainstream models like the 3 and 5 Series, both of which are popular company cars. BMW sold 9,395 cars in November 2011.

Another little known maker, Proton hails from Malaysia. It owns Lotus, but even if you combined Proton's 30 November sales with the 38 cars Lotus sold, it'd still be languishing near the bottom of the table.
Proton's cars lack any sort of image, and buyers are obviously struggling to find a good reason to buy when there are companies like Kia and Hyundai selling reliable, quality cars are low prices. It seems that making a cheap car isn't enough to win sales, and buyers are more discerning than to just pick out the lowest priced car on offer. 

Another brand with a strong reputation, Volkswagens are popular with their owners. Again, there is a strong range, covering buyers who want everything from a practical, frugal runaround to a high performance hot hatch.
Clever adverts help reinforce the perception of the brand making strong, reliable vehicles, and when you're driving a Volkswagen a feeling of quality is evident – everything from the switchgear to the clunk of the door leaves a good impression. It's clearly working for Volkswagen, which sold 13,176 new cars in November.
It's a wonder that Saab sold any cars in November, considering the problems it's suffering at the moment. The factory in Sweden has been out of action since April, and the company has run out of money to pay off its debts.
There has been interest from Chinese investors, but reorganisation plans are grinding to a halt and the future for the company is looking more and more bleak. Saab sold 24 cars in November, but when the stock runs out there's a very real chance it'll sell no more at all.

Vauxhalls have always been popular with UK buyers, owing perhaps in part to the perception of Vauxhall being a British brand. If you visit Europe you'll notice that what we call a Vauxhall, everyone else calls an Opel.
Retaining the Vauxhall name must mean something to the British public, which bought 14,807 in November. Much like the other winners in this list, Vauxhall has a broad portfolio of vehicles and engines, meaning there's something to suit everyone from a fleet manager to a V8 muscle car fan.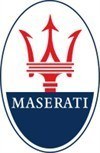 Supercar and sports car manufacturers always sell fewer cars than mainstream companies. People can't afford to spend the kind of money companies like Ferrari and Lamborghini are asking for their cars, and so their volumes are always low.
Indeed, both Ferrari and Lamborghini are missing from the SMMT figures, condensed into a mixed 'other' category. Maserati recorded 23 sales in November – perhaps owing to its range of just two models, both of which are far from economical.

Ford, much like Vauxhall, is perceived by many to be a British brand. It has a history of producing popular cars, with models like the Escort and Cortina ranked among the best sellers in their era. A lot of new buyers will remember their first Ford, or the Ford their parents owned.
Those fond memories leave an impression, and help Ford's reputation. Not only that, but Ford makes good cars – the Fiesta is the most popular car of the year and, as the car-by-car breakdown shows, it's because it's one of the best cars in its class.  

Most readers will remember the Rover/MG fiasco of the 2004 and 2005. What many won't realise is that in 2007, MG Rover's new Chinese owners, Nanjing Automobile Group, restarted production of the TF and started to sell it again in the UK.
Rover might be no more, but you can still buy an MG, called the MG6, in Britain. It's far from the best car on sale, but you might expect it to have sold more than seven units in November. Unfortunately, though, it didn't.
It's perhaps fair to blame the fact that awareness is close to zero. You would probably only know the MG6 existed if you visited a dealer, so if MG wants to sell any more cars it's going to have to inject some more cash into its advertising.
You can find a round up of the November 2011 new car registrations figures here, and the new car registrations for 2011 as a whole will be published in January 2012.