Best Places To Scrap Your Car 2023
Looking to scrap your old car? We explain the process and list the best places to scrap cars when it comes to price and service.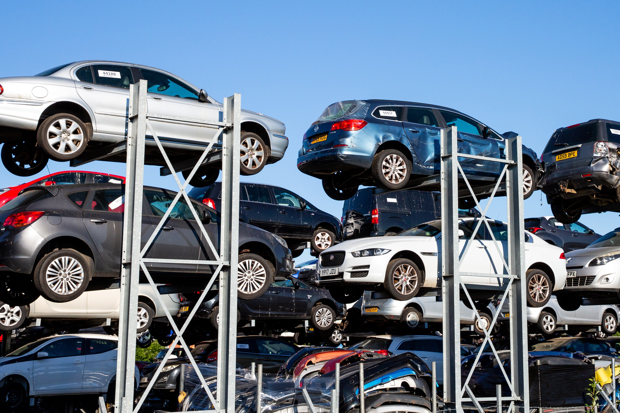 If your car is broken, of little value or you don't want the hassle of selling it, scrapping your car may be an attractive option.
Indeed, if you have an old car that's beyond economic repair car taking up space on your driveway, scrapping it makes a lot of sense.
Not only do you get some money for it but you don't have the hassle of having to get it roadworthy to move it. Most scrap services will come and collect the car from you free of charge.
This guide will show you how to scrap your car for the best price and the also show you the best places to scrap your car.
How do I scrap my car?
Scrapping your car is straightforward as long as you can prove you are the registered keeper. All you need for that is the V5C - otherwise known as the vehicle log book.
There are lots of different services available if you want to scrap your car, from local scrapyards to bigger vehicle recycling centres. 
There may even be the possiblilty of donating it to a local Fire and Rescue Service who use them for training. Colleges are often on the look out for old cars for motor vehicle training, so it's worth asking locally.
Best places to scrap a car
Looking to scrap you car but want somewhere reliable and trustworthy to do it while also giving you a fair price? Here we list the best places to scrap a car so you can scrap your vehicle in confidence.
Is it better to scrap a car or to sell it?
This very much depends on how much of a saleable prospect your car is to begin with. An old car with several faults or in need of major repairs is unlikely to be appealing to potential buyers. 
However, a car that has a handful of minor issues but with a decent amount of MoT might be an attractive prospect for someone looking for a cheap runaround.
Look at similar examples for sale online and if there is a significant margin between your best scrappage price and the cheapest cars for sale it might be worth choosing to sell instead.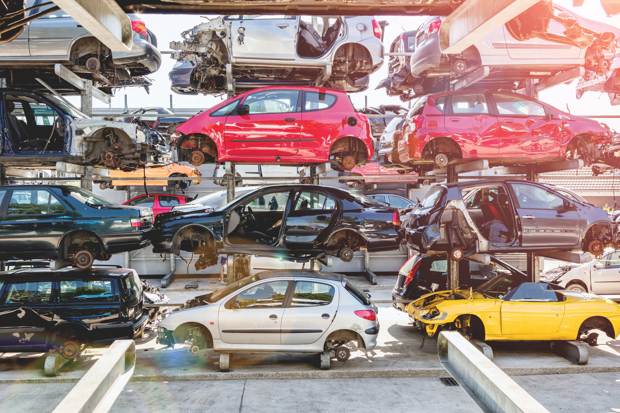 How much is scrap value for a car?
Scrap prices have been up and down in recent years, reaching record levels in 2022. In the last 12 months prices have risen then fallen, with the average price of £320 in June down from around £360 in June 2022, according to scrap car recycling network CarTakeBack.
Prices are affected by the general demand for scrap metal, as well as the demand for your specific car, its condition, age and weight. Location can also be a factor, as prices are affected by local demand.
The scrap value of your car generally declines with age, as the most value components are the ones that decline the most over time, so waiting too long can mean you get a smaller payout.
How can I scrap my car for the most money?
Like anything where you're trying to get the most money, it's worth shopping around as much as you can and get several quotes.
Try calling local scrapyards, online scrappage services - there's no harm in sticking a sign in the window if it's sat on your driveway.
Another thing to bear in mind when trying to maximise the scrappage value of your car is not removing any parts.
Potentially you could make more money selling certain parts separately, but you have to tell any potential scrappage services that parts are missing and most initial quotes will assume the car is complete.
What proof do you need to scrap a car?
You will need the V5C registration document in order to scrap a car, as you will need to prove you are the registered keeper.
It is possible to scrap a car without the V5C just by notifying the DVLA if you have a Certificate of Destruction from an authorised treatment facility (ATF), but only if you can prove you are the vehicle's owner.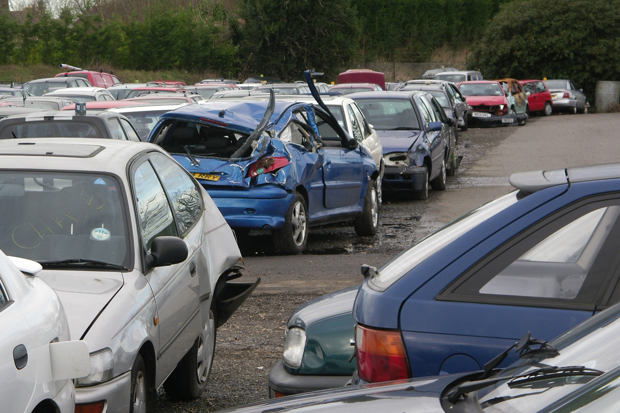 How long does it take to scrap a car?
This can vary depending on your location and how close you are to the facility, but once you have accepted the price it will take on average three days for the vehicle to be collected and the payment made to you.
Do I have to tell the DVLA when I scrap my car?
Yes you do, and for several good reasons.
If you don't inform the DVLA that you have scrapped your car, you are still its legal owner and liable for any charges it might incur. Secondly, if the car is not marked as scrapped it could potentially be put back on the road.
Thankfully it's a simple process. You just need to complete the 'change of ownership' section of the V5C, and once you have the details of the company buying the car you can notify the DVLA via their website here.
Will the Government pay me to scrap my car?
If you live in the City of London or one of the 32 London boroughs and are in receipt of certain benefits, you may be eligible to apply for the ULEZ scrappage scheme. 
Anyone living in one of the 32 London boroughs or the City of London with an eligible vehicle will be able to apply to scrap a car or motorcycle.
Eligible applicants can get up to £2000 for scrapping a car or up to £1000 for scrapping a motorcycle. For wheelchair accessible vehicles there is a payment of £10,000 to scrap or £6000 to retrofit to the ULEZ standards.