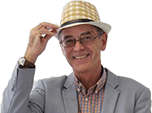 Volvo XC90 T8 Road Test

With the XC90 T8, Volvo would seemingly have achieved the impossible: a huge, 407HP 7-seater four-wheel drive SUV that emits just 49g/km CO2 and achieves 134.5mpg on the NEDC lab test combined cycle.
However, that depends on plugging it in and driving 27 miles on electrical power alone. And, since the total NEDC test only covers 11,023 metres (6.69 miles), you simply won't get 134.5mpg on a 300 mile run in real life.
So I was fascinated to find out what I could get over 600 miles without plugging the car in anywhere.
That comes later.
This colossus of roads is literally huge, dwarfing my long-term Honda HR-V that I never thought was particularly small. In standard Momentum spec it sits on sensible 19" wheels with 235/55 R19 tyres, which give it reasonable handling within the laws of physics, but show it a corner and you are made aware that you are driving on stilts.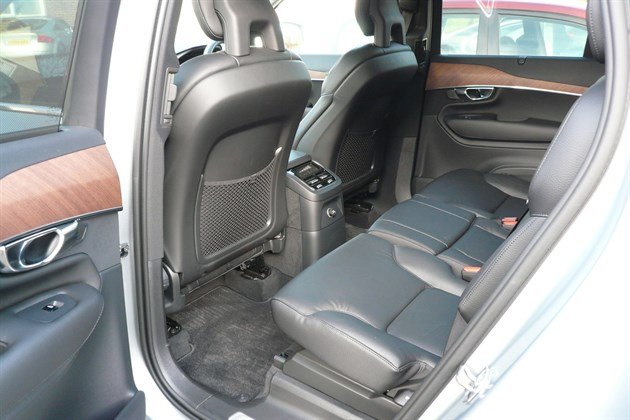 Unlike other sub 70g/km hybrid SUVs I can think of, it is a genuine 7-seater and sliding the centre seats forward slightly makes it possible for an average sized adult to travel 50 miles or so in the rearmost seats. Children and mothers in law can stay there for 300 miles and the only complaints are the ones you'd get from the mother in law anyway.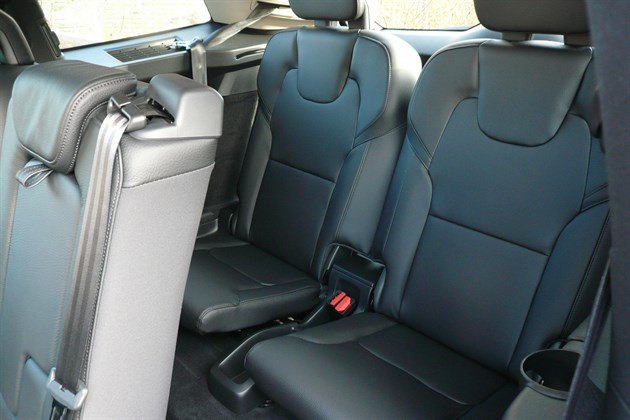 You can also fold all of those seats down to get a completely flat 2060mm x 1,130mm load deck, but the disadvantage for carrying anything heavy is that it's relatively high. It's also a bit high for the elderly to hop in and out of the front passenger seat.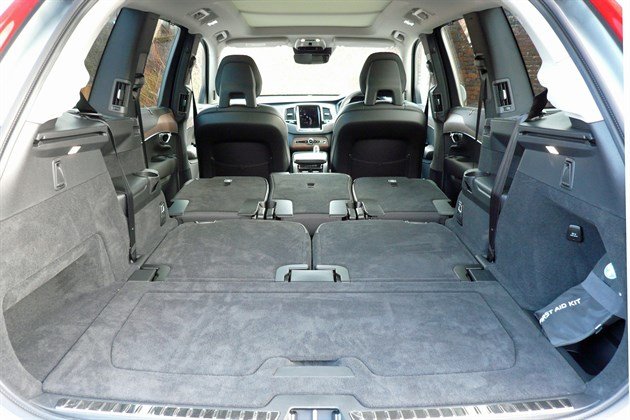 The car itself is comfortable and reasonably easy to drive, though some of the functions of some of the controls are not immediately apparent.
RTFM-ming eventually located the USB port and the fact that you need to hold down the end of the left hand column stalk to re-set the trip meter. This is completely independent of the separate 'driver performance' indicator in the 9-inch centre display that is easy and logical to se-set.
The lane keeping assist is frankly scary because it can take over and correct the steering autonomously, but is inconsistent, not always staying in lane in hands-free mode. I couldn't rely on it and on A and B roads had to switch it off altogether.
The door mirrors are high because, like a truck, the car itself is high so you need to re-set them to allow for this, otherwise cars on your nearside can sneak under the radar.
A voyage of discovery through the manual did not reveal how to switch off the ******* traffic announcements, usually preceded by some 19 year old shouting rubbish over loud background music. He can be silenced by a touch button at the top of the screen, but is inevitably replaced by someone even more annoying within the next 5 minutes. I missed whole plot lines of 'The Archers' stabbing the screen to get rid of these twats. So, Volvo, where is the switch that kills Traffic Announcers?
Turning to DAB elicited the information "no reception" on the M1, which was a bit odd. No DAB reception on the A1 or in deepest, darkest Northumberland either.
But the satnav worked well, with an Audi-like TFT screen between the dials as well as the centre screen.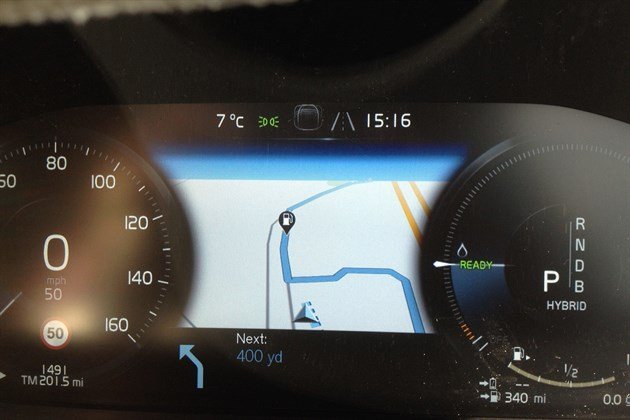 The headlights were tremendous for driving cross-country with beam benders for the corners.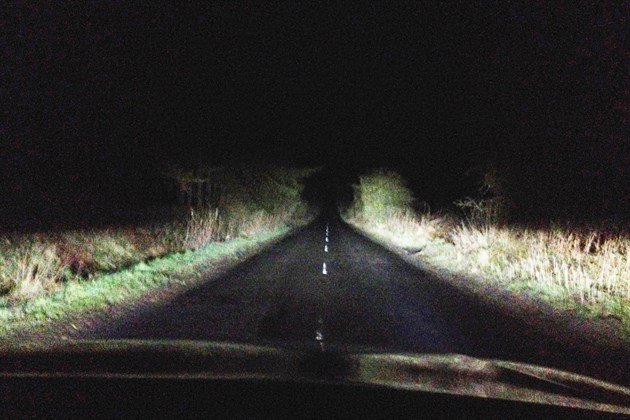 The 'arms full' kick under the back bumper to open the rear hatch worked a treat when my arms were actually full.
She's a ship to park. 'Big Berther' would be a suitable nickname. The camera is a great help, but the beeper cries wolf with a metre to spare. And with nearly 5 metres to deal with, there usually isn't a metre to spare. There were never enough to try the self-park.
Driving in town there's an occasional momentary hesitation as if she sometimes can't decide which motor to use.
And now for the really good bit.
When I set off, the range on a full tank was showing as just 200 miles, which wasn't very far. But, as with other clever hybrids, the more I drove, the more the range increased; in my case to 300 miles. So when, after exactly 250 miles, I stopped at Scotch Corner to fill up, the centre 'driver performance' indicator was telling me I'd managed 40.9mpg. And brimming the tank then getting the calculator out to check only reduced that to 39.8mpg.
Cross-country the XC90 handles better than you would expect, yet still demands respect. But floor the throttle on a wet and bumpy road and the power delivery to the wheels isn't totally consistent. 183 miles of this shattered my 'driver performance', only averaging 28.96mph.
But on the return motorway trip the car was magnificent. The adaptive cruise control works brilliantly, even retarding the car when a 50 or a 40 suddenly pops up on the overhead gantry. And as long as traffic doesn't come to a standstill for more than 10 seconds, the XC90 will start moving again of its own accord as soon as the car in front does. It also picks up speed with alacrity if you get stuck behind something then want to pull out into lane 2 or lane 3. Over 188 miles of the usual Sunday motorway mayhem it averaged 36.79, pulling my 'Driver Performance over 621 miles up to 35.8mpg and a genuine brim to brim calculated average of 35.06.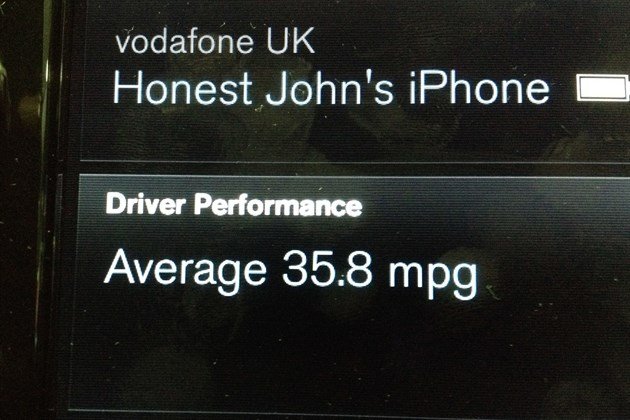 So that's brilliant. Much better than the Real MPG average of 27.7 for the XC90 D5. Pretty much the same as a Lexus 450h, but with more room and 7 seats. Almost identical to a KIA Sorento 2.2CRDI automatic 7-seater. But with the current advantage for company drivers of BIK tax based on 49g/km CO2. Zero annual VED for 2016/2017 (but £450pa for new XC90 T8s registered from April 2017). And London Congestion Charge exempt.
This is a ridiculous cheat, of course, that shouldn't be allowed and in future probably won't be allowed. I envisage London drivers having to prove that they actually plugged the car in prior to their drive into the Smoke. I guess the chancellor must have caught on because the plug-in hybrid grant is reduced from £5000 to £2500 from 1st March 2016.
But at least, plug-in apart, XC90 T8 is capable of delivering stunning performance and excellent fuel economy for a huge 7-seater SUV. 
More at Volvo