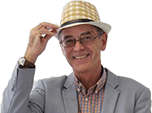 Volvo XC90 2006 Road Test
Thu, 08 Jun 2006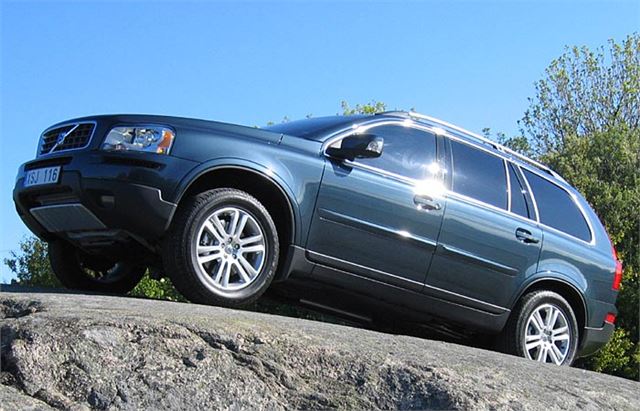 It's nearly 4 years since the Volvo XC90 was launched. You can see my original test way back at Volvo XC90 2002 Road Test.

What happened since that launch surprised even Volvo. It introduced the company to an entirely new niche and one that has demanded increasingly upmarket versions.

So naturally Volvo has responded. First with 'SE Lux' and 'Executive' trim, then with a more powerful 185bhp D5 engine, and now with a heavily refreshed range, including two important new engines.

Most important is the all-new I-6, a chain-cam 3.2 litre all-alloy short block straight six, also destined to find itself under the bonnets of the Jaguar XJ, the Jaguar S-Type and the new Land Rover Freelander. It's being built for Volvo by Ford at Bridgend in Wales.

Complementing that, and moving the car further upmarket to compete against top X5, Range Rovers, Mercedes MLs and GLs and Porsche Cayennes is a 315PS Yamaha-developed narrow-angle all-alloy chain cam 4.4 litre V8. Price range is £44,225 to £53,965, which doesn't seem to be a problem for the 10% of XC90 buyers expected to go for the guzzler.

The 3.2 is an exceptionally smooth, sweet, free-revving engine, but despite a flat torque curve, with only 320Nm of the precious stuff it has its work cut out to haul along the two tonne XC90. You need to use the Geartonic shifter constantly to get the best out of it and fast motorway cruising often requires 5th and even 4th on the inclines.

But I have to admit, we so enjoyed the engine's sweet nature and the car's good handling, informative steering and comfort we forgot to treat it like a big 4x4. 180kph was a frequent sight on two lane blacktops. On motorways we cruised comfortably and quietly at 160 – 200kph and managed to top out at 210kph, its maximum speed. The fact I'm even mentioning a slight lack of puff at 120mph tells you the true nature of the beast. I simply wouldn't dream of driving a Range Rover or a LandCruiser at those sort of speeds. Yet the XC90 was so stable and so quiet, 120 felt more like 80. All that came at a slight price, of course. 18.1 mpg. We actually had to stop to refill with petrol. However, normal driving should easily achieve the 23.9mpg combined figure of the EU comparative tests.

With 440Nm at 3,900rpm the 4.4V8 doesn't lack torque and gathers speed much more rapidly. It also sounds wonderful. However a gear-speed of 37.5mph per 1,000rpm in 6th means you still need to change down to 5th on motorway inclines. We wondered if its lazier nature would actually work out more economical than the 3.2 I-6. It didn't. We got 15.2 mpg. But if you have to ask the fuel consumption of a vehicle like this you can't afford one anyway.

The XC90 is not much longer than a Lexus RX300 or BMW X5. Just 4.8 metres exactly (15' 9"). Yet amazingly, it manages to contain three rows of seats with more than half a metre of luggage space behind them, and reasonable legroom for everyone.

They've been very clever with those seats. All have their own three point lap/diagonal safety belt. The middle row slide backwards and forwards individually, so the child seat in the centre can be pulled forward and the child in it gets a much better view of what lies ahead. Just as smart, the cushions of the rearmost seats slide away under the luggage platform, then the backs fold flat, individually increasing luggage capacity at the expense of seat space. And, with the centre row also folded down you get a flat but high loadspace 1.89 metres long. You can even fold the front passenger seat flat to gain a loadspace 2.91 metres long, alongside a driver plus two passengers sitting tandem-style.

It's a handsome car. Big, tough looking, but not in the least aggressive. The deformable front is actually very friendly to any pedestrians who happen to walk out in front of it, as there is plenty of space underneath to cushion them. There is a massively strong front box section crossmember. And there's also a special skid plate designed to meet the impact zone of a conventional car so anything the XC90 hits deforms progressively instead of being smashed to bits. After all, this is a Volvo.

Under their bonnets, the D5 185 replaces the D5 163, the 238bhp 3.2 I-6 stands in for the 210bhp 2.4T, and the 315bhp 4.4 V8 blasts the old 272bhp T6 into the weeds.

Transmissions are now 6-speed manual or 6-speed Geartronic auto on the D5, and 6-speed Geartronic only on the 3.2 and the 4.4. And, of course, it's a proper part-time four-wheel-drive with Haldex coupling.

There are now four levels of trim altogether: S, SE, SE Lux and Executive (details below). And some interesting options which include a satnav screen that doubles up as a rear parking screen, with lines that show you your projected trajectory. And active bi-xenon headlights with the useful bonus of allowing you to set left or right dip.

So Volvo found a new market. And the XC90 has happily settled into it as one of the strongest players, now with engines and levels of kit to rival the best of the rest.

Buyers love it. So do their kids. Mothers who want to protect their children naturally gravitate towards big 4x4s. So what better than a big Volvo 4x4?