Volvo XC60 D5 2017 Road Test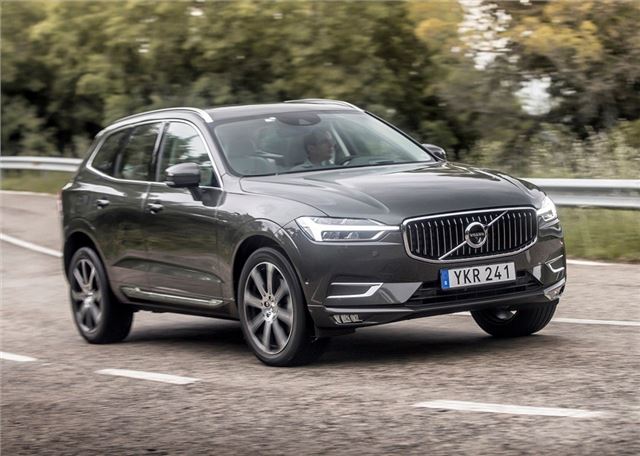 Volvo is in resurgent form, currently refreshing its line-up of cars and offering something different in their respective classes from the all-too familiar Germanic competition. The XC60 is the latest, a compact, premium SUV, it'll take on BMW's X3, Mercedes-Benz GLC and the huge-selling Audi Q5, as well Jaguar's F Pace and Porsche's Macan. 
You don't need the little Swedish flags on the seat's shoulders inside to remind you that you're sat in a Volvo. The interior design screams Scandinavian cool. Inside and out are simple lines, neat details and beautiful surface treatments, the XC60's interior a refreshingly minimalist twist on the class norm.
Volvo's approach to design has always been different, though the visual simplicity doesn't completely translate to functional ease. It's very similar to its bigger XC90 relation in that respect, the large nine-inch touch screen dominates the centre dash, it controlling virtually all the XC60's many info, entertainment and driving functions. While it's unquestionably neat to look at, operationally it requires a fair bit of learning to navigate the myriad of sub-menus.
With that nine-inch touch and swipe distraction inside it's useful then that all XC60s come with Volvo City Safety as standard. It features automatic emergency braking with pedestrian, cyclist and large animal protection should you be fingering through those controls rather than paying attention to the road.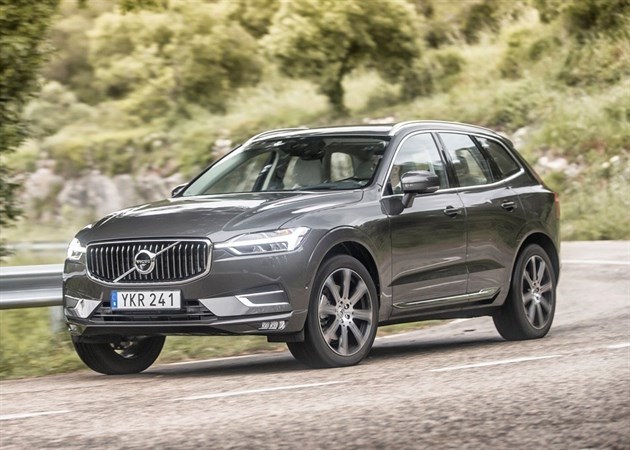 New to that City Safety is Steer Assist, this adding steering torque to improve the chances of steering around an obstacle in an emergency situation. On top of that buyers can option Volvo's Pilot Assist, Volvo's take on semi-autonomous driving. With it the XC60 will maintain predetermined speeds via the cruise control and assist with the steering to keep the XC60 between the lanes - at speeds up to 80mph.
That Pilot Assist's aim is to make the XC60 an easier, more relaxing drive. We're not sure that's actually possible, the XC60 is about as comforting a car as we've ever experienced. Indeed, with the Pilot Assist adding input to the steering wheel, it's like holding onto a toddler's hand heading away from the ice cream van. There's plenty of fidgeting and tugging, then, while the acceleration and braking, particularly in slower moving traffic, is a little on the clumsy side. Don't bother ticking the option, then.
Switch all those driver aids off and you'll find that 'piloting' the XC60 yourself is far from a chore, the XC60 as smooth and easy as SUVs come. That's very deliberate, Volvo sensibly not falling into the trap of giving buyers 'sportiness'. The emphasis here is very much on comfort, and very welcome it is too.
Refinement is excellent, the four-cylinder D5 turbodiesel engine being impressively suppressed for noise and vibrations, with only a muted, distant rumble when you clog the accelerator. The D5 is the range-topping turbodiesel, its 235PS coming from a pair of turbos and aided by an impressive turbo lag reducing PowerPulse system. It primes the turbo via a hit of pressurised air. It works, too, the D5's response is brisk, the performance impressive, while traction is assured thanks to standard all-wheel drive.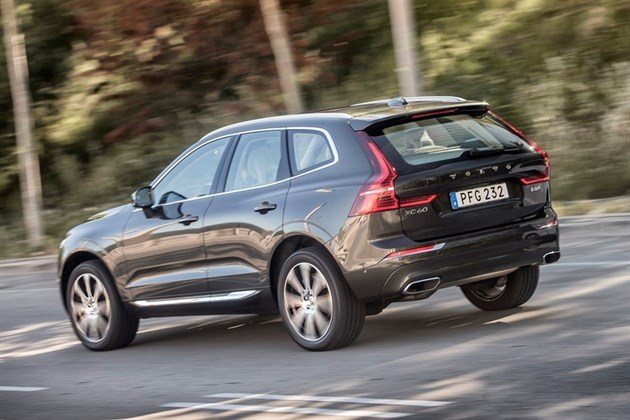 The eight-speed automatic chooses its ratios skilfully and quickly, Volvo denying you the ability to shift it via steering wheel mounted paddles, manual control only possible via the conventional automatic gear selector. You'll not miss them most of the time, though it'd be nice to have the option, even if the XC60's very much at the more comfortable end of the driving spectrum.
It might lack the sharpness of more driver-focussed rivals, the steering light and accurate enough if lacking in anything you could describe as feel, but that's not really a complaint. The suspension, here on range-topping electronically adaptive air suspension, rides nicely, isolating bumps but maintaining good control. Those electronically controlled dampers allow a variety of driver settings, these operated by a combination of the large touchscreen and a roller controller behind the automatic transmission. Fiddle with that and you can add stiffness to the suspension, weight to the steering and up the response of the engine and transmission, but really, we'd be astonished if you'd ever find cause to select anything other than the rounded Comfort mode.
We'll need to drive the XC60 on standard suspension, but it's reasonable to expect it'll offer all that comfort without the needless ability to mess around with settings. Likewise, the base Momentum specification comes so comprehensively equipped you'll find little cause to spend more - it coming with navigation, DAB radio, climate control, an eight-speed automatic and that City Safety technology. 
Volvo's new model onslaught continues apace, then, and, really, the XC60 delivers no real surprises. It's admirably different in a class obsessed by sporting appeal, focussing instead on comfort alongside Volvo's usual pillars of safety and style. For that alone it's appealing, that it's not one of the more usual competition makes it even more so. 
The Volvo XC60 is available to order now, with deliveries starting in the summer 2017.