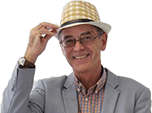 Volvo XC40 T5 2018 Road Test

The Volvo XC40 T5 is so exceptionally pleasant it's easy to understand why it was voted European Car of the Year. Now and again, a car comes together exactly right and, to Volvo's credit, that it what it has done with the XC40. Quiet, easy to get on with, a doddle to drive, yet capable of rocketing to 60mph in 6.2 seconds, without requiring Saudi Arabia's oil reserves to run. I saw up to 35.4mpg on V-Power and even averaged 34.64 over 911 miles including the fuel it came filled with.
Our John gave the XC40 D4 a rave review here.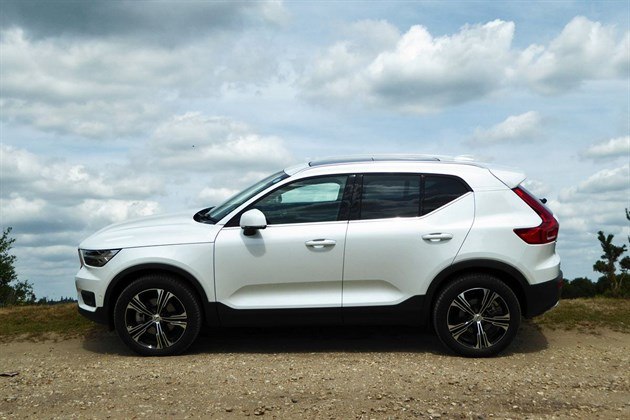 Thoughtful touches abound. There are lots of places to put things or store things. The upright page-turning touch-screen works fine, except when having to use it to adjust things like the a/c temperature or the fan speed (best to have knobs for that).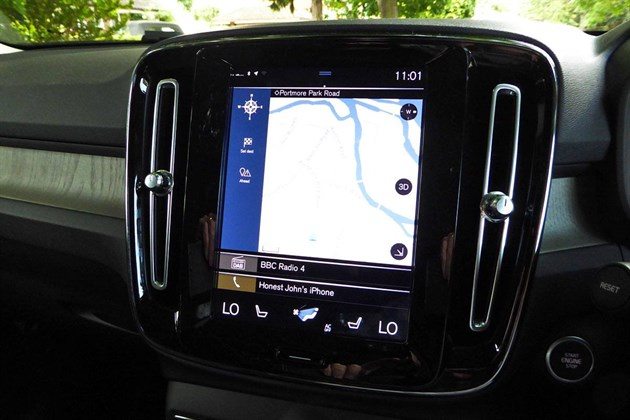 The satnav takes instructions well, though isn't as good at spotting jams ahead and offering alternative routes as the Tom Tom in my long-term Koleos. But the TFT screen between the dials gives repeat instructions very clearly. It's extremely easy to pair a smartphone. The load area has a movable floor that enables you to secure bags so they don't slide.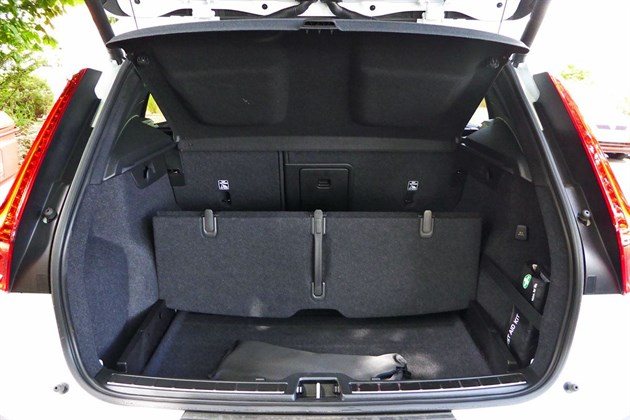 Strangely, whereas we'd been less than impressed by a 310HP turbo petrol 4WD version of the new Volvo V60, the allegedly 247HP installation in the XC40 worked brilliantly and felt to me like a fair bit more than the stated power output. But that might be due to the way the 8-speed torque converter auto manages power in the XC40.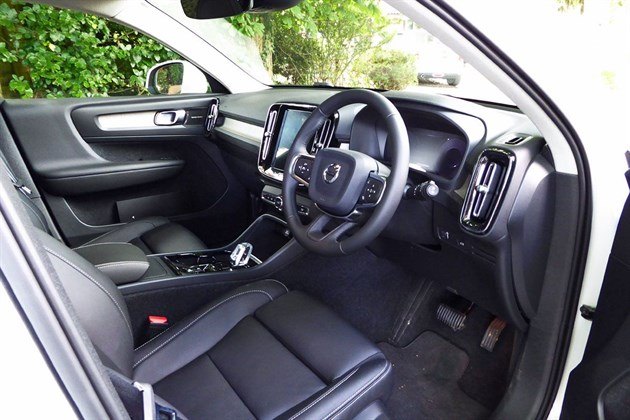 There are no paddles and seemingly no way of changing gear manually. There's just a forward and back lever that counter-intuitively puts it into reverse if moved forwards and drive when moved back. This seems to be the Volvo way unless you specify 'R Design', but it doesn't really matter. The Aisin Warner box gives you all the acceleration you ever need, doesn't get confused in corners and otherwise plops itself into the most relaxed ratio for the circumstances. 8th gives about 40mph per 1,000rpm.
Refreshingly, they also seem to have got the autonomous kit right in the XC40. Though the steering is quite light, it's very responsive, with just enough 'feel'. And when the steering assist engages it isn't overly intrusive. Just give a faint nudge, or a little bit of resistance if you change lanes without indicating. It's so easy to get on with that, instead of switching it off, I left it on for most of the time.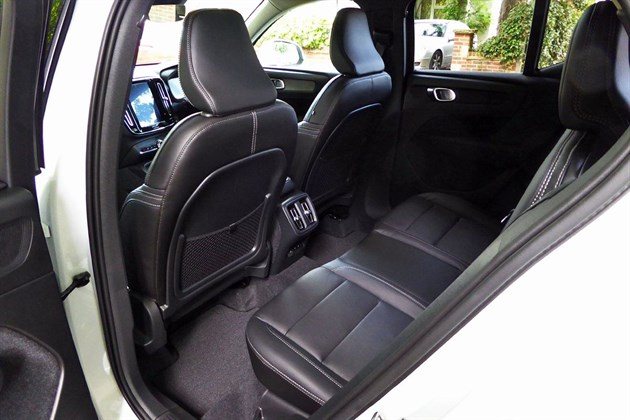 The active cruise control works well, too. Possibly too well, because on a long run with nothing much to do it leads you to get lazy. You end up not bothering to brake because the car is going to do it for you anyway and the lack of activity in your legs can leave you writhing with cramps. Not a criticism because you can always revert to driving the car yourself, but a potentially negative aspect of semi-autonomous systems.
Fuel economy definitely improved on V-Power. When the car was delivered the average was sitting at around 29mpg and stayed at 29-30 on the meter for the first 200 miles. A first partial fill of V-Power improved the meter reading to around 32mpg. And, at the end of a total of 1,066 miles it was showing 35.3mpg, not far short of its NEDC 39.8 and probably bang on the EU6d TEMP / WLTP figure.
At one point I pulled into Shell Barnsdale Bar on the A1 next to a TVR 350C and they'd run out of V-Power. The TVR took off, and so did I, then found myself beside him again 20 miles south at Shell Retford. "Has to be V-Power?" I asked. "Won't run on anything else," he replied. And that's the point. When Volvo first developed its current range of 2.0 litre engines I was talking to one of their engineers and he told me the injectors are optimised to run on the highest Cetane and highest Ron fuels. So that explains my improvement in economy, and also why some people who run their D4 diesels on cheap supermarket fuel are reporting a bit of injector trouble. It's not the injectors. It's the fuel, you fool.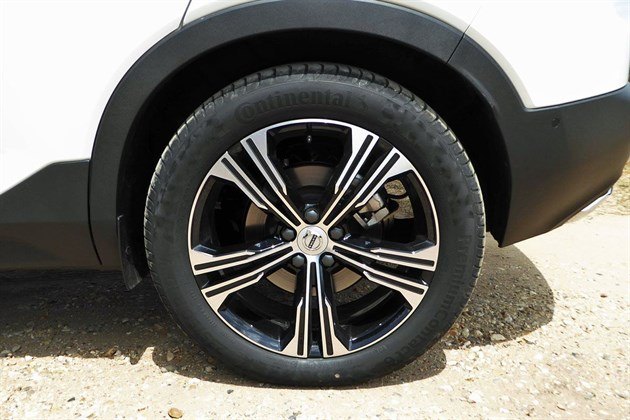 The end of my week with the Volvo XC40 T5 came all too soon. It never put a foot wrong (or a wheel in the wrong place). Always pleasantly quiet and docile from start-up. And as quick as I ever wanted it to be out on the open road without making a lot of noise about it. It even rode well on its 235/50 R19 tyres.
I was utterly charmed by this car. Unexpectedly smitten.
I want one.
More at Volvo