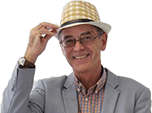 Volvo V60 D4 2018 Road Test

The handsome new 2018 Volvo V60 will eventually be offered with a choice of two hybrid powertrains, but for the time being we're getting 150HP and 190HP diesels and a 250HP petrol.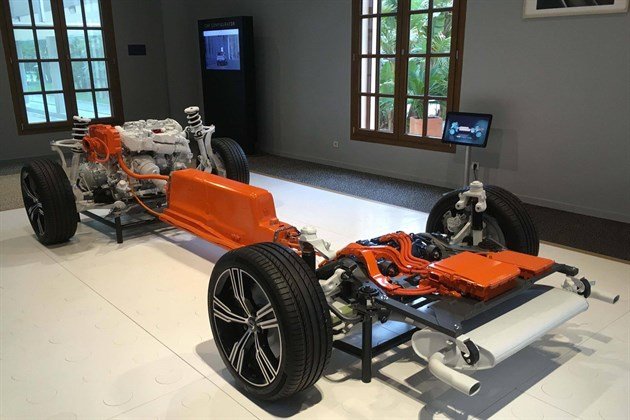 I did not think I'd ever write this, but the petrol engine makes a great case for diesel.
I did not think I'd ever write this, but the petrol engine makes a great case for diesel.
The D4 is a lovely, relaxed, ambly sort of thing: quiet, with decent steering, ride and handling. Perfect for relaxed cross-country journeys. Not the kind of car you'd ever want to take on a race circuit-track day, but more absorbent than an Audi or BMW and ideal for stress-free travel.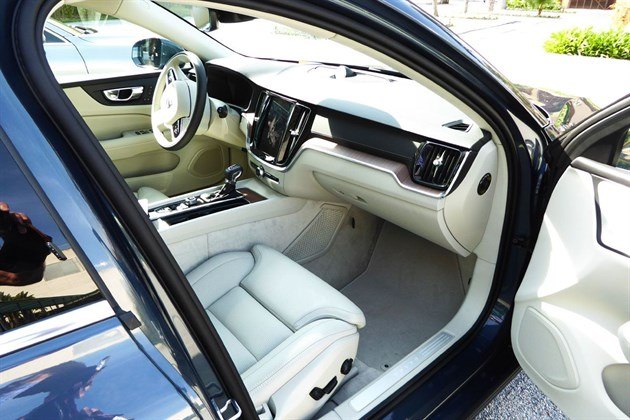 Genuinely luxurious. Well appointed, too. Great looking. And, depending on spec level and options, absolutely loaded with the latest high-tech collision avoidance and 'connectivity' kit.
At first, the vertical touch-screen is a bit complicated and off-putting to drivers of a certain age. On a brief acquaintance with it in the XC60 I hated the bloody thing.
But perseverance pays and, once you get used to it, familiarity breeds content. Think of it like a Kindle Paper White and you soon learn how to turn the pages and find the things you want to switch off, like the driver's lane keeping assist.
This is like an interfering mother in law that abruptly changes direction to the extent that a following police patrol would pull you over for driving erratically. These things can work when they firm up the steering like Nissan's ProPILOT. But not when the steering stays light,
That said, unlike some, it does spot cyclists and avoids them rather than tries to force you into them unless you use the indicators. It's also supposed to brake the car if the camera spots another vehicle approaching on a collision course. We didn't have the confidence to check that out.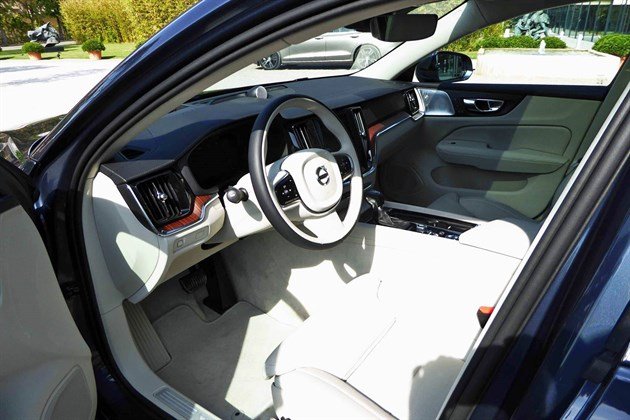 The high spec 'Inscription' models have multi-adjustable front seats with extendable squabs, adjustable lumbar supports and a programmable massage function.
The satnav doubles up its instructions with an extra screen between the speedo and rev counter that's great unless you are counting the exits from a roundabout and the steering wheel obscures it. That's when the head-up display projected onto the windscreen can be very helpful.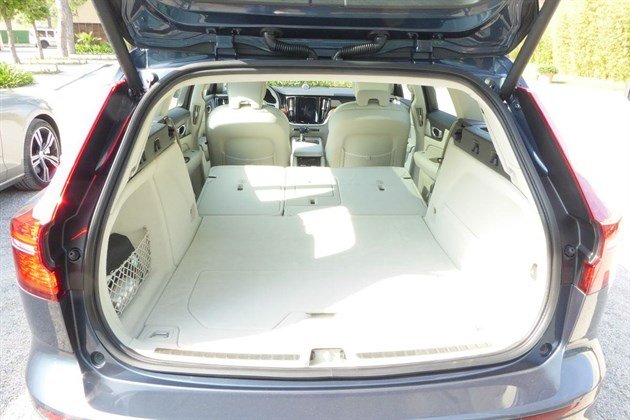 It's a great load carrier. Six foot by almost four foot load deck with the seats down, and a clever load cover that can be configured three ways, yet removes easily without the usual broken fingenails. There asre four shopping bag hooks set high just below the rear windows. And a Volvo's extremely useful pop-up load divider to stop things sliding about.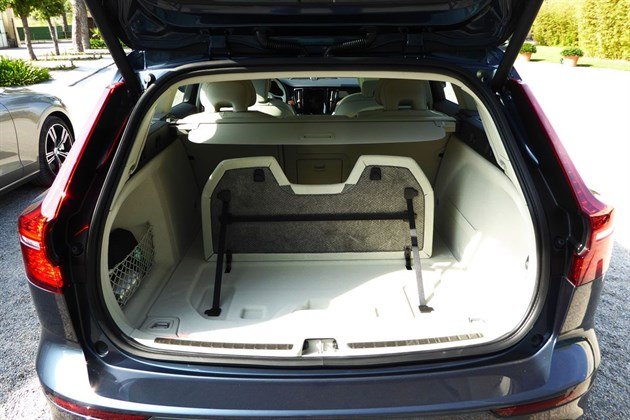 We drove the 190HP/400Nm D4 diesel and a 310HP petrol 4WD. The 310HP petrol went well enough but did not feel like 310HP and would have benefitted from paddle shifters that initially only come with 'R Design' V60s. It's okay, but doesn't drive as well as a Jaguar XF, for example, now also available as an estate. And, using the lever to shift, forwards changes up, whereas backwards changes down, which is the wrong way round. In contrast, the D4 was just lovely. Quiet, smooth, quick enough with ample torque so the lack of paddle shifters wasn't missed.
The Volvo V60 is up against the Audi A6 Avant, BMW 5-series estate, Mercedes-Benz E-Class estate and now the Jaguar XF estate. Most are kept under the £40,000 'Luxury Tax' VED bracket, which is a distinct advantage to owner buyers, whether on a PCP or not.
It's a nice, soothing, relaxing, calming thing to drive and will find lots of friends among the over fifties.
Just remember on your test drive that, even though you may not immediately understand the touch-screen technology, it's much more logical and intuitive than anything from Germany and you will learn to get on with it much sooner than you think.
More at Volvo