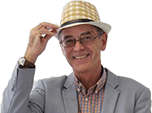 Volvo V50 2004 Road Test
Sun, 22 Feb 2004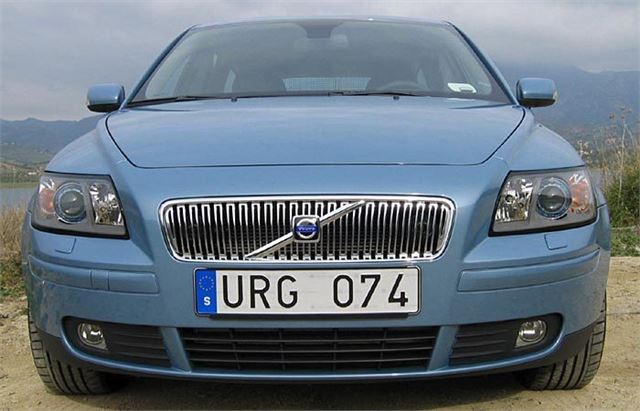 Here I look at the new Ford/PSA 2.0 litre diesel version of the Volvo V50, which is anticipated to account for 50% of V50 sales, and the All Wheel Drive 220bhp Volvo V50 T5, which arrives later in the year. 
Last year I wrote a rave review of the new Volvo S40. It was the first time for a long time a car had exceeded all my expectations. That test covers the 170bhp and 220bhp 5-cylinder automatics, so if they are the engine and gearbox combinations you are interested in, you'd better read it after this.
There's no doubt the V50 is a gorgeous looking car. Like the Audi A4 B6 Avant which is its most direct competitor, the V50 has even more eye appeal than the saloon. It's attractive from all angles; beautiful at the front, neat at the side and butch at the back.

Most of the technical details are the same as the S40, so no point in repeating what's already in the S40 test. Significant differences are, of course, the luggage space and a bit more headroom in the back seat. This was the first time I had driven the 2.0 litre version of Ford/PSA's new 16 valve common rail all alloy diesel. (For the 1.6 version, coming in S40s but not V50s, see the Mazda 3 road test.) In the V50 and S40 it's mated to Ford's new 6-speed manual box with reverse up alongside first. It's not the same engine and gearbox as the X-Type Jaguar diesel which uses the Mondeo Duratec diesel and the earlier Mondeo 5-speed gearbox.

Volvo's test route for this car was almost all Spanish Autopista, which the company felt was its natural habitat. And there's no doubt it's a fine cruiser with an extremely tall sixth gear giving around 38mph per 1,000rpm, which means you're turning less than 2,000rpm at the absurdly low UK motorway limit. It's quite and smooth even at much higher speeds, and extremely punchy in 4th gear. But whether it will make a good caravan tower is a bit doubtful with that tall 6th gear because peak torque isn't developed until you're doing about 76mph, which is a bit quick with a bungalow behind.

As well as on motorways it's good on quick two lane A roads, with bags of grunt for overtaking quickly and safely. Ride comfort is very good indeed. And handling is fine. But get it onto a narrow B road or worse and, while it doesn't go to pieces, it simply stops being impressive. Nothing like as smooth and assured as the 5 cylinder petrol automatic S40s I drove last year. And in these conditions the electro hydraulic power steering felt more like Mazda's than the 5-cylinder S40's. Don't get me wrong. It's still a fine car. And preferable in handling, steering and power delivery to an Audi A4 TDI PD 130. So where the anti BMW 320d brigade previously only had one excellent alternative, they now have two and I can imagine endless test drives and poring over catalogues before user chooser company car decisions are finally made.

On to the V50 T5 AWD and that's a different animal altogether. The manual box is Volvo's own, as on the S60 and V70 T5, with reverse down beside 6th. To give clearance for the front to rear propshaft, the suspension is jacked up a bit with thicker anti roll bars to help compensate. The other advantage, of course, is a bit more clearance for driving on bumpy tracks.

This car puts its considerable power down very well and builds up speed extremely rapidly. The Haldex clutched four-wheel drive system does its job brilliantly and you're not aware of any unpleasant drivetrain whirrings. Push into a greasy corner too fast, though, and in spite of the sophisticated and unobtrusive DSTC system, you will ultimately experience understeer, as a couple of our colleagues discovered when they hit a diesel spillage and slid into the front wheel of an oncoming truck. I mention this because it proved to be an excellent test of the Volvo's crash safety system. In this glancing impact, only the side airbags were deployed, which is exactly what should have happened, and, despite the shock, neither driver not passenger were injured in the slightest. In normal circumstances, most drivers will never get near these limits, but it is comforting to know the car will look after you if the crunch ever comes.

Volvo also offered an opportunity to try the V50 T5 AWD automatic on a typical rough and hilly farm track. Precisely the sort of access road buyers of this sort of car buy it for. And it was fine, adroitly switching power to the wheels with the most traction and probably making it the best caravan or single horsebox tower in the range.

I'd better also mention that I drove to the airport in Ford's latest 2004 model Mondeo 2.5V6 6-speed manual Ghia X and before that drive had started to forget what a fine car Ford's Mondeo now is. Smooth, quick, surefooted and capable, it's easily as good as the lower powered 5-cylinder S40s. It simply lacks what Volvo calls 'form over function' appeal (it doesn't buy you the status of an S40 or V50).

But when the decision is between a V50 or the equivalent A4 Avant, it's a really hard one to make. The Volvo diesel definitely does nudge ahead of the A4 TDI PD 130. Whether the V5 T5 AWD beats the A4 3.0 Quattro is a much tougher call. All I can say is I'd be very happy indeed with either. And If I went for the Volvo I'd definitely find something to do with the £1,500 I'd save.


In mid 2004, in time for most of this year's deliveries, the 2.0 diesel will acquire an Additive Supported Diesel Particulate Filter, enabling it to beat the Euro 4 regulations by a wide margin. The system is cleaned automatically as the contents of the filter are burned off at regular intervals by means of a cerium oxide additive automatically released into the fuel system that allows the process to take place at a comparatively cool 450 degrees centigrade.