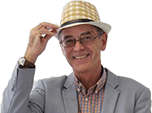 Volvo V40 D2 2012 Road Test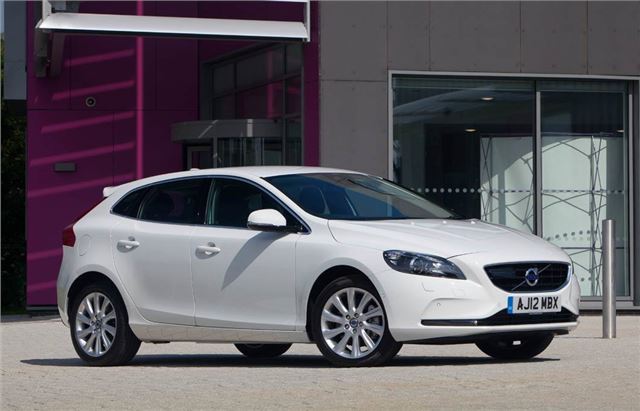 ES models come with Bluetooth, a 5-inch colour screen, cloth seats, electronic climate control, electric windows, leather steering wheel, leather gear lever, textile floor mates, pedestrian airbag, City Safety, split/folding rear seats, cooled glove box and 16-inch alloy wheels.
SE adds cloth with T-Tec seats, cruise control, steering wheel controls, keyless start, electric folding door mirrors with ground lighting, chrome exterior trim, rain sensors and a rear armrest.
SE Lux models come with leather upholstery, LED daytime running lights, xenon headlights with a cleaning system, sliding front armrest and 17-inch alloy wheels.
| | | | | | |
| --- | --- | --- | --- | --- | --- |
| D2 ES 5dr | Hatchback | £19,745 | 78.5 mpg | 12.3 s | Details |
| D2 SE 5dr | Hatchback | £21,345 | 78.5 mpg | 12.3 s | Details |
| D2 SE Lux 5dr | Hatchback | £23,345 | 78.5 mpg | 12.3 s | Details |
| D3 ES 5dr | Hatchback | £20,995 | 65.7 mpg | 9.6 s | Details |
| D3 ES Geartronic 5dr | Hatchback | £22,480 | 54.3 mpg | 9.3 s | Details |
| D3 SE 5dr | Hatchback | £24,080 | 65.7 mpg | 9.6 s | Details |
| D3 SE Geartronic 5dr | Hatchback | £25,565 | 54.3 mpg | 9.3 s | Details |
| D3 SE Lux 5dr | Hatchback | £24,595 | 65.7 mpg | 9.6 s | Details |
| D3 SE Lux Geartronic 5dr | Hatchback | £26,080 | 54.3 mpg | 9.3 s | Details |
| D4 SE 5dr | Hatchback | £23,595 | 65.7 mpg | 8.6 s | Details |
| D4 SE Geartronic 5dr | Hatchback | £25,080 | 54.3 mpg | 8.3 s | Details |
| D4 SE Lux 5dr | Hatchback | £25,595 | 65.7 mpg | 8.6 s | Details |
| D4 SE Lux Geartronic 5dr | Hatchback | £27,080 | 54.3 mpg | 8.3 s | Details |
| T3 ES 5dr | Hatchback | £20,380 | 52.3 mpg | 8.8 s | Details |
| T3 SE 5dr | Hatchback | £21,980 | 52.3 mpg | 8.8 s | Details |
| T4 SE 5dr | Hatchback | £23,480 | 51.4 mpg | 7.7 s | Details |
| T4 SE Lux 5dr | Hatchback | £25,480 | 51.4 mpg | 7.7 s | Details |